Black Iron 1 lb (0.5kg) Loaf Tin
Accessories
Shropshire Made 1lb (0.5 kg) Black Iron Loaf Tin
We've listened to you and made our loaf tins a touch bigger.
The shape has been tweaked to make a better sandwich loaf.
They are still made from 5/64 inch (2mm) thick black iron and have the same benchmark performance.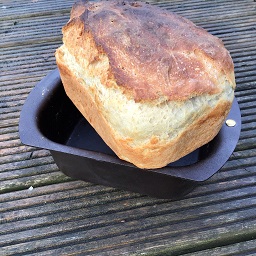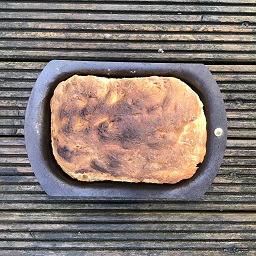 Pre-seasoned with flax oil for a natural non-stick finish and easy loaf release.
Durable 99.1% pure iron with sturdy brass rivet
Suitable for high temperatures, resists warping and buckling.
Perfect for all ovens including ranges, electric, gas, and wood fired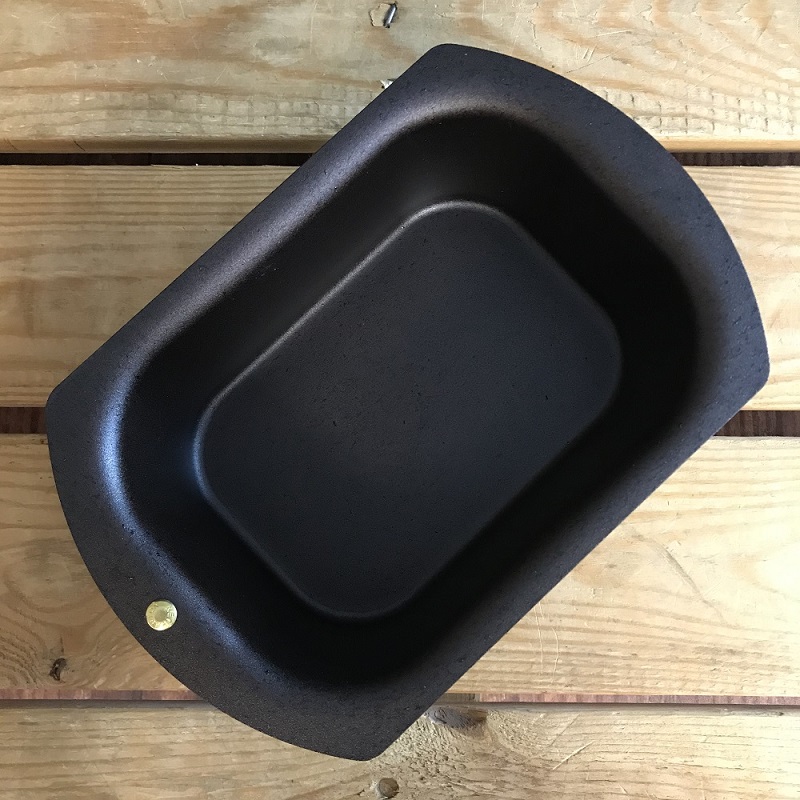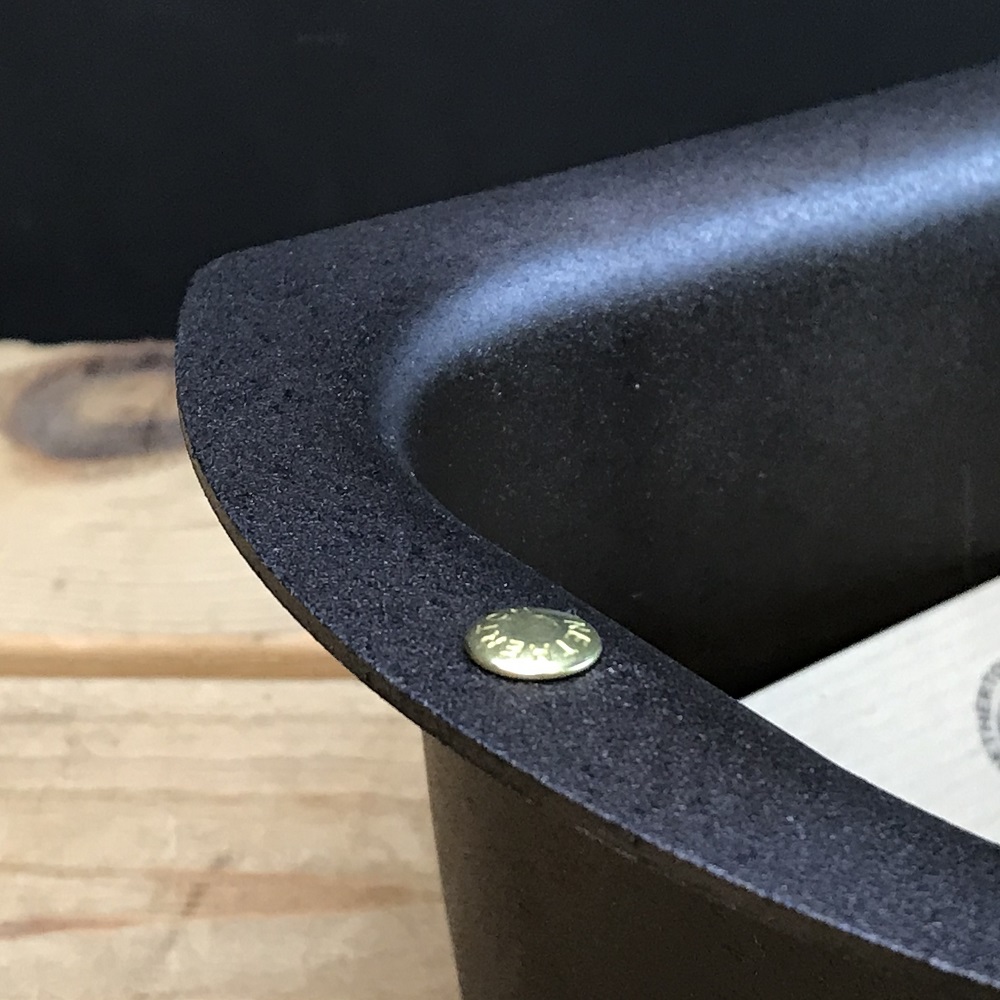 Dimensions:
Weight: 1 lb 14oz (0.87kg),
Internal dimensions: 6 3/4 inches (17cm) long x 4 3/4 inches (12cm) wide x 2 3/4 inches (7.4cm) high.
External dimensions: 8 1/2 inches (22cm) long x 5 3/4 inches (14.5cm) wide x 2 3/4 inches (7.2cm) high.
Master Baker, Robert Swift of Shropshire.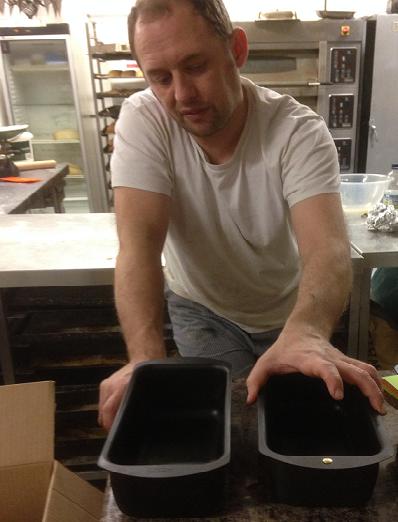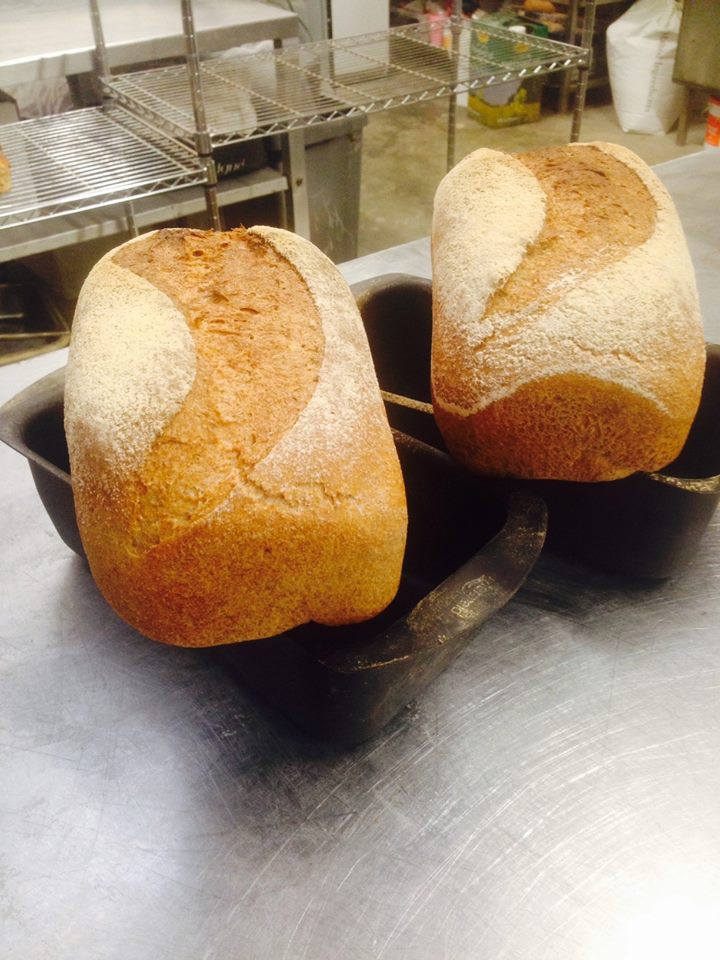 We include recipes for white, brown and wholemeal loaves created
specially for Netherton Foundry loaf tins by 5th generation
Master Baker, Robert Swift of Shropshire.
Robert runs regular a baking classes, find out more at
Bread2Bake.
Why choose a pre- seasoned loaf tin ?
No chemicals or PTFE are used in the coating of the pan.
The edible Sussex flax oil coating is easy to wash & naturally non-stick.
It is ready for immediate use.
Coating can be simply restored at home, time after time.
Iron loaf tins are tough and can be used at very high temperatures.
Iron is a pure, simple metal which is easy to look after & very recyclable.

Netherton Foundry, Shropshire, England. A family business crafting traditional cookware in Highley, Shropshire from iron, oak and copper,using materials predominantly sourced in our own and neighbouring counties. Copyright 2021
Tags: Baking