Frying Pans: Spun Iron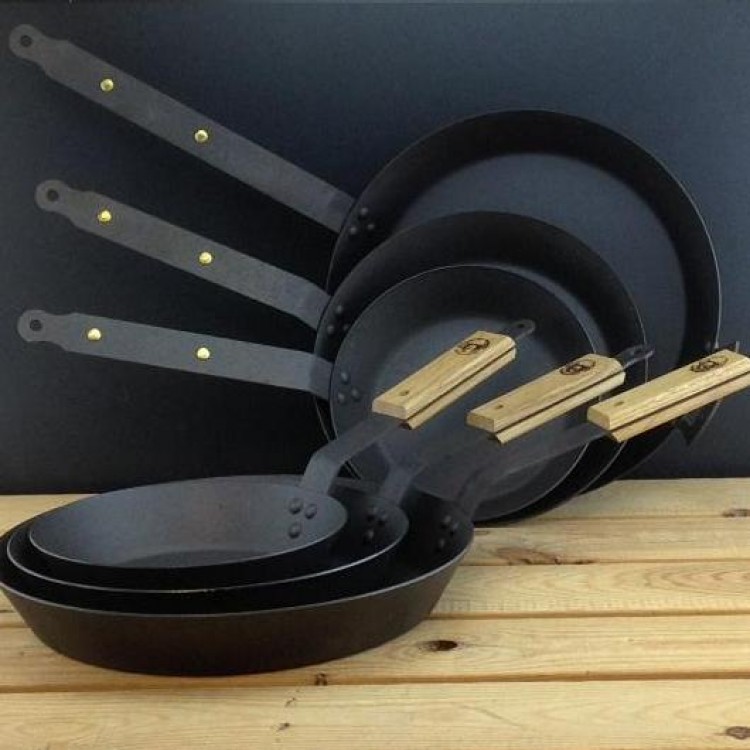 Netherton Foundry featured on ITV4 programme, Made In Britain, stories of companies that still proudly bash out products in the UK. Watch us produce the classic spun black iron frying pan.
99.1% pure, simple spun iron pans, oven safe & oak handles.
The section below begins with oak handle pans, followed by Oven Safe pans, then outdoor pans and finally special use pans.
---