Accessories
Shropshire Made 9" (23cm) Savarin ring
The Savarin ring a large circular mould, designed originally with an accompanying
gâteau
recipe in mind. It was created by the Julien brothers, Parisian pastry chefs who owned Julien Frères, a respected pastry shop in Paris in the mid 19th century. The name Savarin is given in honour of
Jean Anthelme Brillat-Savarin
, the famous French gourmet, who gave Auguste Julien the recipe for the rum syrup used in the original Savarin Gâteau. Savarin tins (also known as ring moulds) are in modern times, however, used for many preparations, sweet and savoury, including meat, seafood, and vegetable dishes, as well as cakes, breads, mousses and jellies.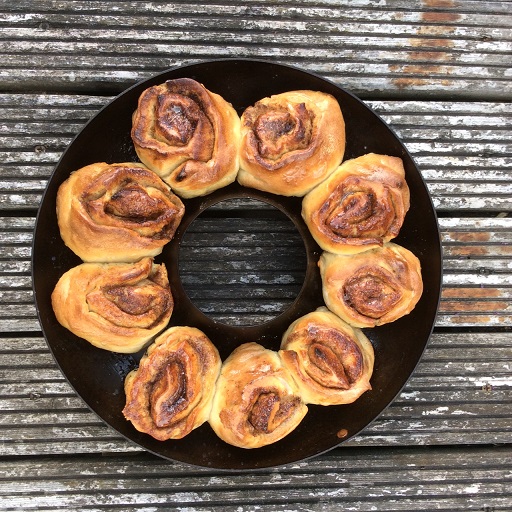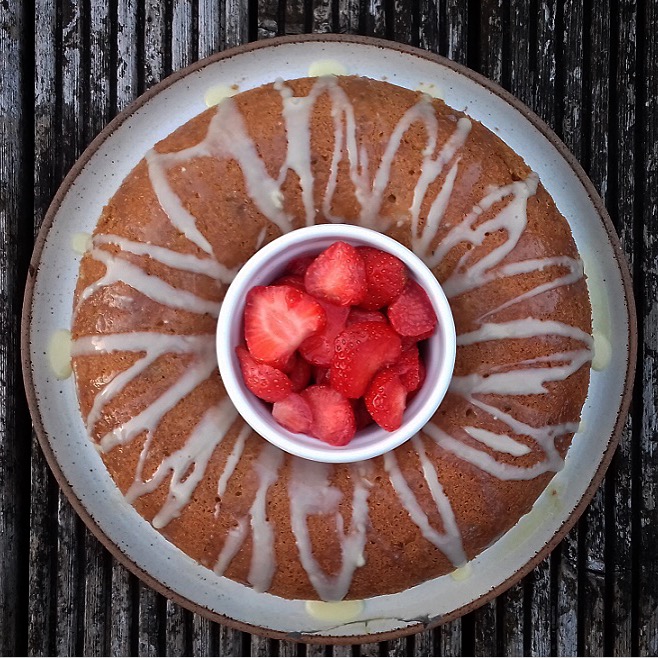 Pre-seasoned with flax oil for a natural non-stick finish
Durable 99.1% pure spun iron pan with a Netherton branded rivet
Versatile, ideal for sweet and savoury dishes.
Creates a great party centrepiece.
Recreate perfect 1970's retro food for fun entertaining.
Heavy duty and thick sided, for superb, even baking.
Can be used in very hot ovens, safe up to at least 300ºC (572ºF).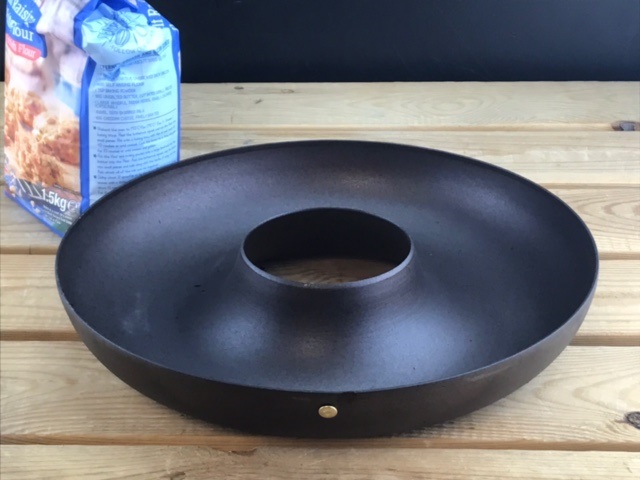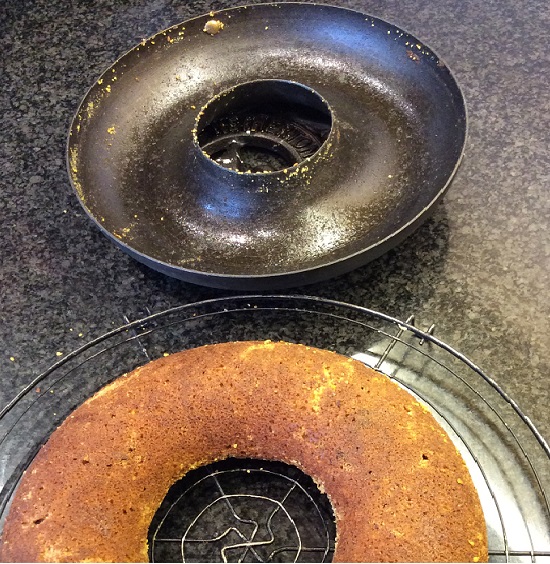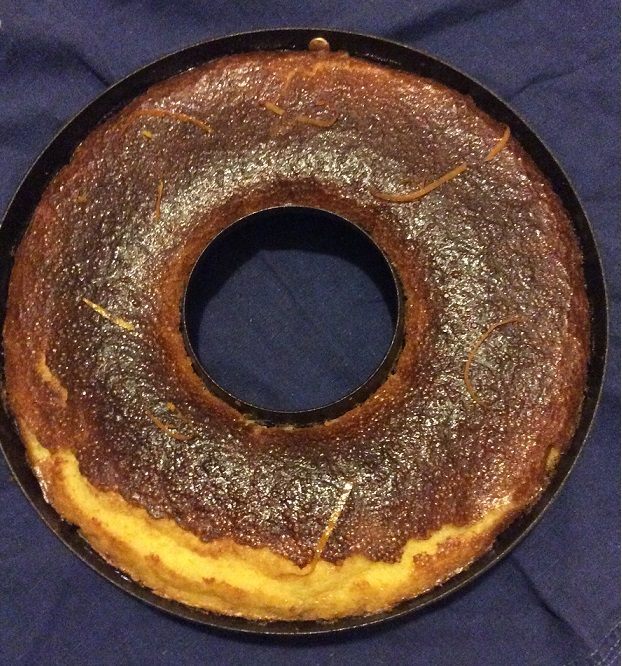 Dimensions:
Weight 1lb 4oz (0.57 kg), Top rim diameter 9'' (23cm), Pan height 2" (5cm),
Val Stones, undoubted star of Great British Bake Off 2016 bakes a Paul Hollywood recipe for a cheese and bacon brioche in a new Netherton Foundry Savarin Tin. Watch this short video to see the stunning result.
Why choose a pre- seasoned Savarin ring ?
The edible Sussex flax oil coating is easy to wash & naturally non-stick.
It is ready for immediate use.
No chemicals or PTFE are used in the coating of the pan.
Coating can be simply restored at home, time after time.
Why use an Iron Savarin ring?
Iron cookware is tough and can be used at very high temperatures.
This iron ring is suitable for all types of ovens.
Iron is a pure, simple metal which is easy to look after & very recyclable.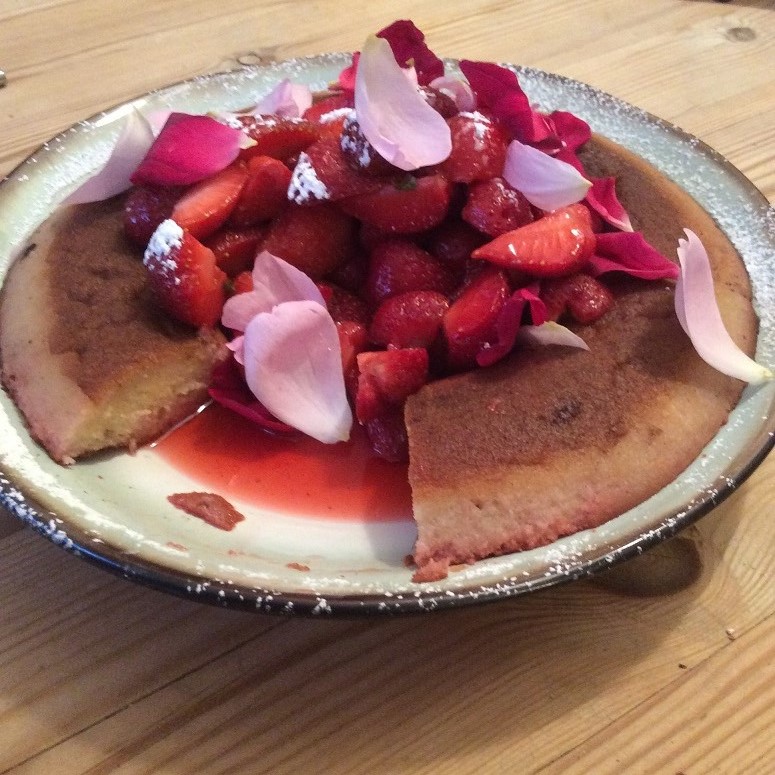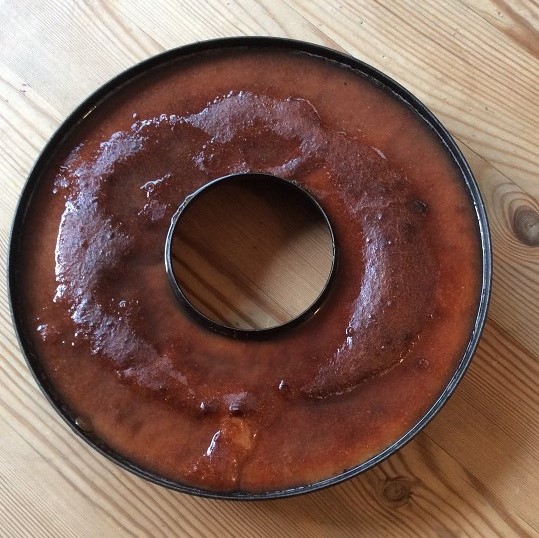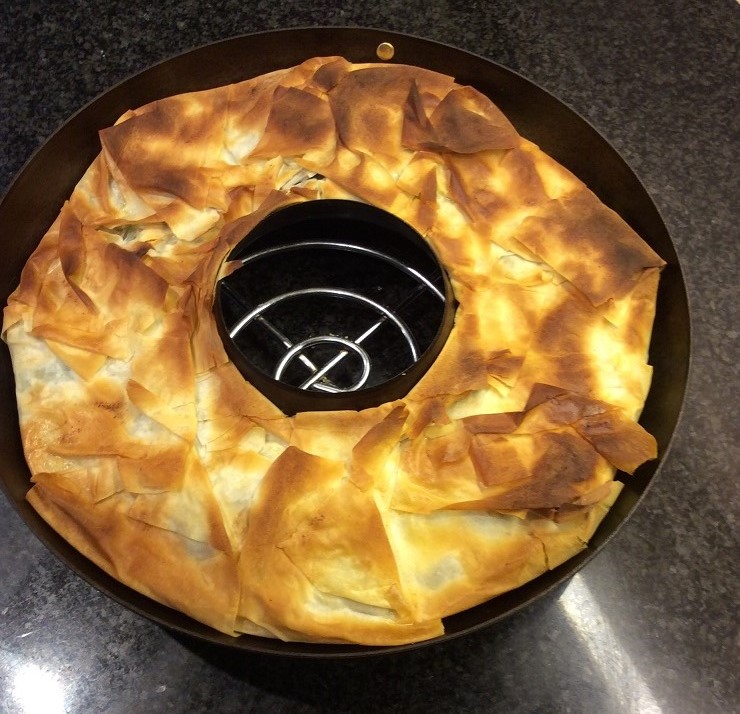 Netherton Foundry, Shropshire, England. A family business crafting traditional cookware in Highley, Shropshire from iron, oak and copper,using materials predominantly sourced in our own and neighbouring counties. Copyright 2021.