Friends
From workshop to kitchen.
During the Winter of 2022-23 Chef Stuart Collins came to Netherton Foundry and learnt how to spin and build his favourite Prospector pan.
However these were not our classic black iron models but the very first copper prospector pans!
Shortly afterwards Netherton Foundry joined Stuart in his kitchen in Whitchurch, Shropshire where he taught us how to prepare four of his favourite dishes.
In this video, Stuart shows how to prepare and cook the classic breakfast dish, Shakshuka. Onions, garlic, peppers, tomatoes, eggs fried in a Netherton Foundry 8 inch copper Prospector pan. Quick, simple, tasty and all done in 10 minutes.
This is the complete video in which we see Stuart cooking all four dishes including Shaksuka, plus we see him building his own copper Prospector pan at The Netherton workshops. Viewing time : 45 minutes.
Docket No. 33 is located in the market town of Whitchurch, Shropshire, Docket No.33 offers a Tasting Menu by Stuart Collins focusing on the best local and seasonal produce sourced from Shropshire, Cheshire & the Welsh Borders.
We will let Marie describe herself -
I'm a home baker - a working woman who loves baking for my husband, friends and neighbours. I began baking 2 years ago - starting with a rye bread. It was a disaster as I didn't know there was a difference between active and dried yeast. The resulting rye missile was catapulted straight into the bin! Happily the story doesn't end there! I quickly got up the baking learning curve and started producing cottage loaves, sourdough breads, tin loaves, brioches - to name a few. Along the way, I have developed a number of great recipes which have been tested by the Instagram baking community - a phenomenon created by the 2020 lockdown. Through my 1-1 sourdough-alongs (remote parallel baking) and face-to-face workshops, I have advised and helped companies and home bakers in the UK and internationally who wish to make good bread.
James Whetlor, a chef with 10 years experience working in London, had been keeping a few goats, not for milk, but for land management. He put some of the meat on the menu at the world renowned River Cottage.
Wherever there are goat dairies around the world there are unwanted billy goats with a grim prognosis. In an overwhelming majority of cases they are euthanatised.
In a world of dwindling resources and rising food prices Cabrito believe this cannot be justified. They now have a network of farms producing high quality meat from a previously wasted resource.
James is a great fan of Netherton cookware – you can see his prospector pan put to good use in his book. We watched him use the barbecue chapa at the River Cottage Food festival and he has taken one of the barbecue grids home to use atop his discarded washing machine drum. We absolutely love this ethos of re-use rather than recycle. Why throw away a washing machine when you can turn it into a barbecue?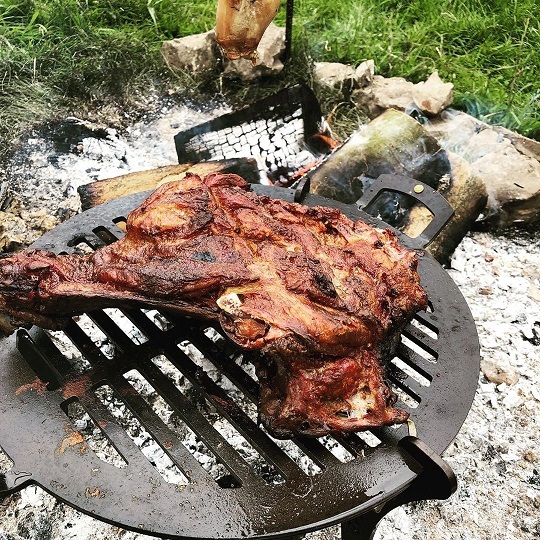 ---
Her books, Pride and Pudding and Oats in the North, Wheat from the South are both an absolute delight, full of recipes sweet and savoury, old favourites and ones you may never have heard of, but all delicious and all from the canon of British cooking.
Regula lives in Antwerp with her husband Bruno Vergauwen who is a designer and illustrator who also creates the artwork for Regula's books and projects. Regula is always found with her nose in historical cookery books and social studies and spends all her hard earned cash on antique kitchenalia like pudding and cake moulds but also has a weakness for vintage fashion.
She also has a fondness for Netherton cookware and you can see several of her own pieces making an appearance in Oats in the North, all photographed by Regula herself.
---
Genevieve's classes cover Fire Cooking Fundamentals, Fire Cooking Intermediate, Wood fired Oven in a Day and Kamado Masterclasses. And whatever your first thoughts are when it comes to outdoor cooking, it's not all about the men. Who do you think kept the home fires burning when the cavemen were out hunting; when the First Nation braves were bringing down bison? The classes are for men and women alike and everyone is welcome from beginners to those looking to improve their skills and take their fire cooking up a level or two. Not only is she a great fire cook, she is also a terrific writer and has written a number of excellent books, full of techniques and recipes to get the most out of your fire cooking experiences.
---
To make a great fire you need the best fuel.
---
Diana Henry, food writer
Diana Henry is an award-winning food writer, journalist and broadcaster. She has written 11 books, including A Bird in the Hand, which won the prestigious James Beard awards and How to Eat a Peach, which won the Andre Simon award. In between writing books, she is the Sunday Telegraph's food writer and has a monthly column in BBC Good Food magazine.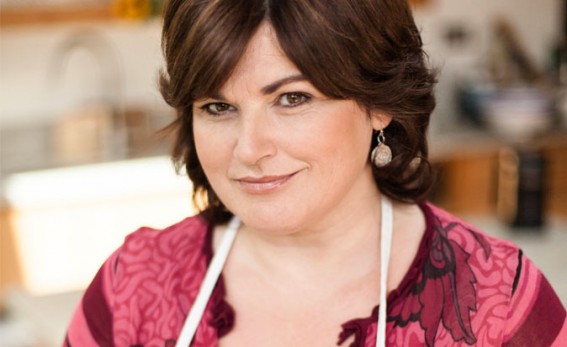 Her latest book, From the OVEN TO THE TABLE was published on 19th September 2019.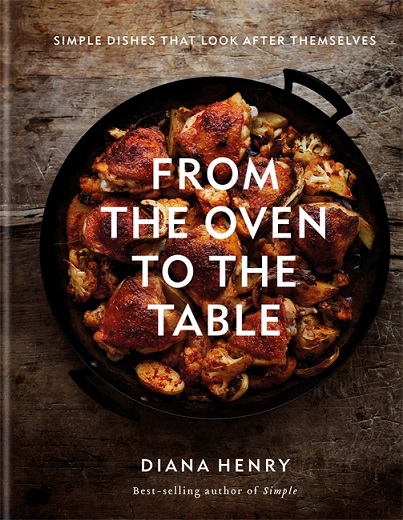 We love Diana's approach to food, her sheer joy and revelry in the subject, her knowledge, built on the foundations of a Leith's cookery course, but deepened and broadened through travel, practice, reading and eating!
We are proud and delighted that Diana used so much of our cookware when writing From the Oven to the Table and that so many of the recipes are photographed in our pans.
---
Thomas Gameson and Sons Ltd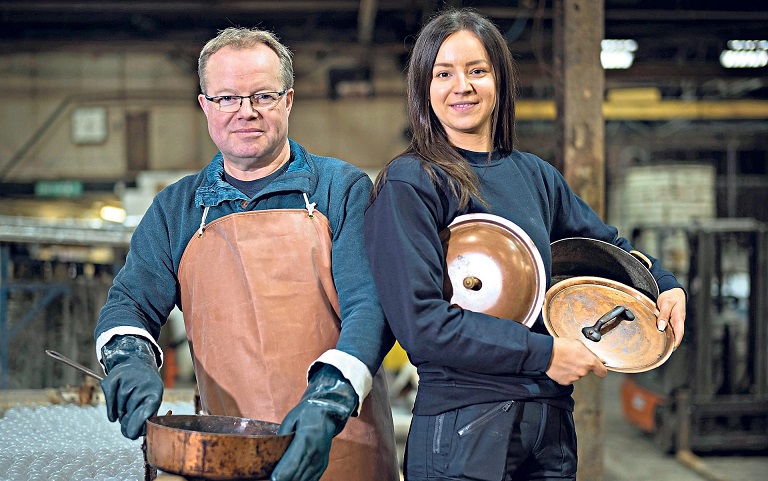 They say that to become world class, you need to devote 10,000 hours to training in your chosen field. But what if you have over 200 years' experience? The Gameson family have been running their tinning business since 1818, when they started by tinning belt buckles for the Napoleonic wars.
We have all come a long way since then and now it is 7th and 8th generation Gamesons, Lawrence and daughter Heather, along side Lawrence's wife Heather who manage the business, with the assistance of their factory manager David.
Having spent his early years in Sussex grubbing about in the woods, wild camping, fishing and shooting, Nick has been to university, travelled far and wide, built a tree house and set up Hunter Gather Cook.
Nick's vision was to create a 'Hunter-Gatherer' school that blended a mixture of foraging, animal butchery, cooking and bushcraft with an emphasis in living comfortably in the great outdoors and creating high-end dishes using wild produce.
Well he has certainly done that! We recently saw Nick in action at River Cottage Food Fair, putting all his skills to great effect and producing the most delicious fire cooked venison you can imagine, using our barbecue chapa.
Nick has long been a fan of Netherton cookware, which works just as well at his treehouse hangout as it does in the kitchen. He has made great use of the long handled frying pans over the fires they build on the courses there. And the state of some of his frying pans is testament to the amount of use they get and their longevity.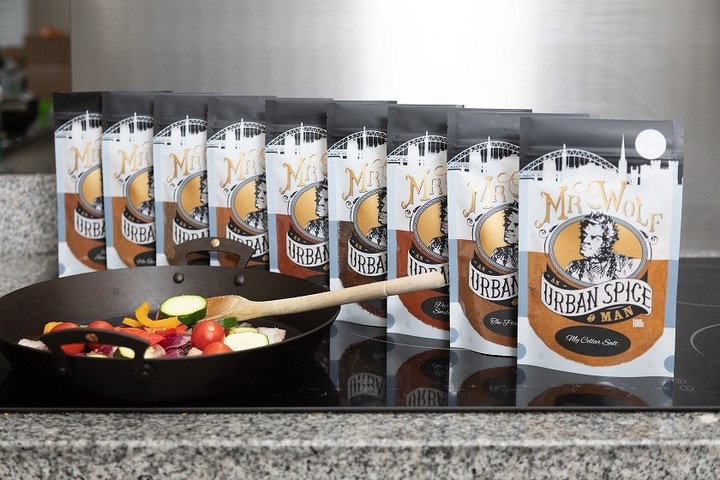 Our friend the Wolfman has launched his range of tantalising spice blends. We were lucky enough to try these out before they reached the market and what a treat that was.
"Lupo T Wolf is first and foremost an epicurean; a man of taste, style, discernment and curiosity…..and perhaps just a little bit of a rascal. His supreme fondness is for the delights of good food and the myriad flavours and aromas of the international table. Like you, he's a bit of a dab hand in the kitchen but confused with the profusion of spices and seasonings available, he decided to experiment. After much trial and refinement, he is delighted to present a range of spice combinations and blends that takes the angst out of cooking and will inspire you to achieve." Find out more about Mr Wolf here.
---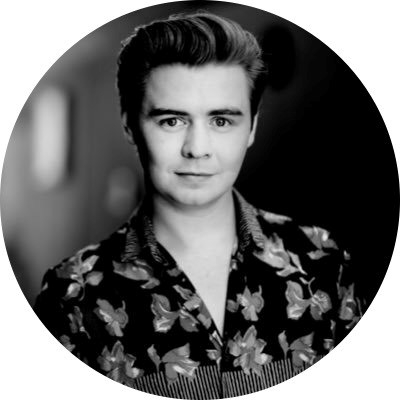 Ryan lost his mother Krista to small lung cancer, when she was only in her forties and having witnessed her struggle and the impact it had on the rest of the family, he wanted to do something in her memory. During chemotherapy many patients lose their ability to taste or find that their tastes change dramatically. Ryan's mother was a keen cook and he has followed in her footsteps and has now set up the free Life Kitchen classes for people undergoing chemotherapy. The idea of Life Kitchen is simple, but enormously persuasive. Life Kitchen is designed to try to help mitigate that loss, to teach cooking skills and recipes that might restore some pleasure in food, and to do so alongside others facing similar challenges. We are proud to be supporting Ryan, for every Life Kitchen spatula we sell from this website, we make a donation to Life Kitchen and we try to attend as many of the classes as possible, primarily as washers up. You can find details of the Life Kitchen spatula here.
Find out about Life Kitchen here: book a class, buy the recipe book and donate to the Life Kitchen cookery school.
Genevieve Taylor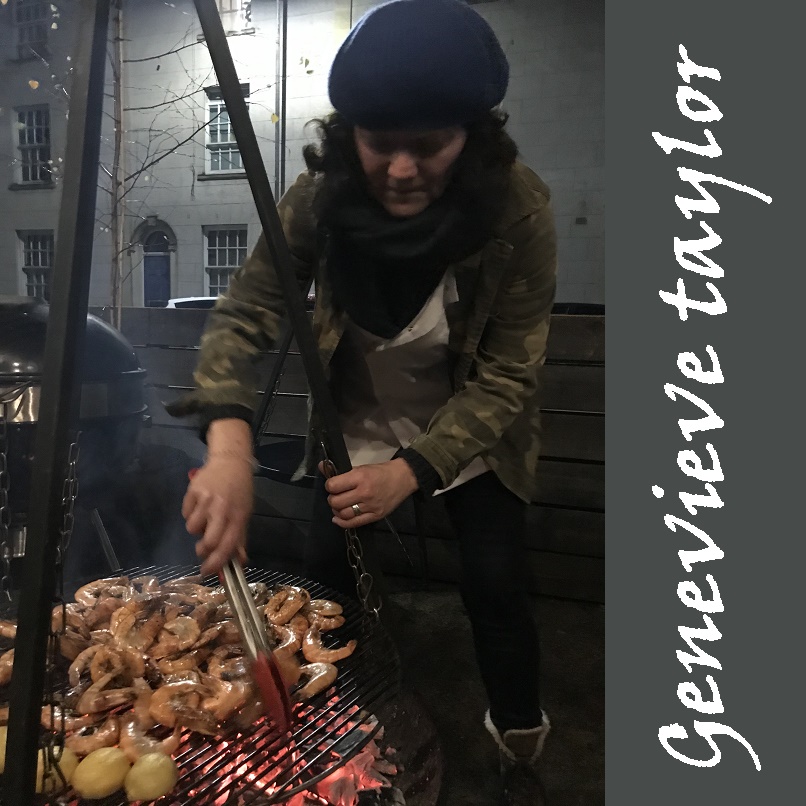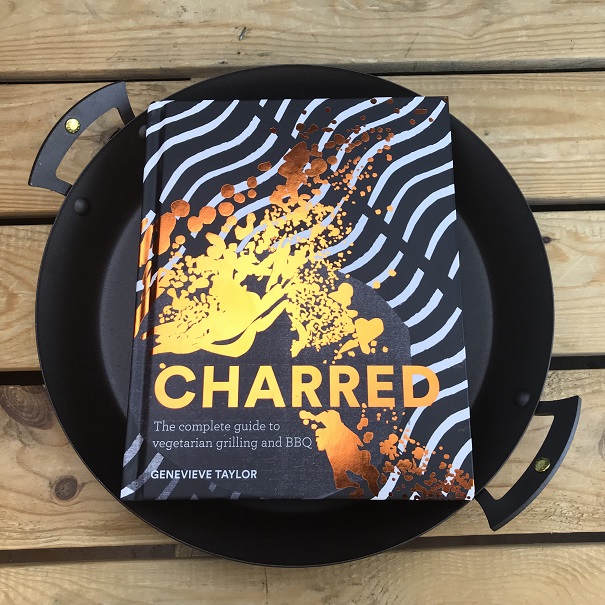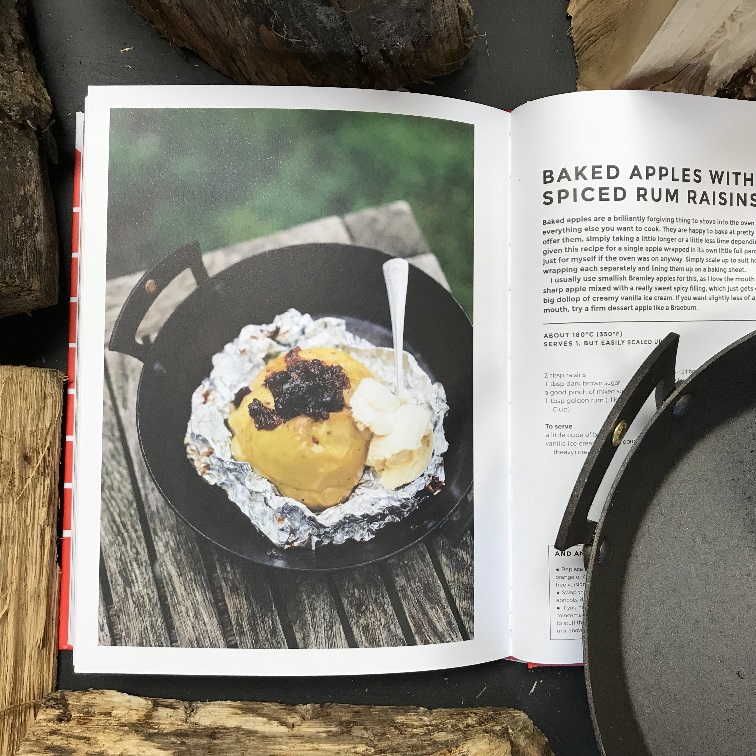 Her skill and enthusiasm for playing with fire is enough to get anyone cooking outside.
---
We love the philosophy of David and Clare Hieatt, their single minded approach to restoring pride and manufacturing to a small town in Wales.
In their own words:
---
Georgina Grant and the Ironbridge Gorge Museum Trust
When you're next visiting Netherton Foundry you must take the time to see the collection of 10 museums in Coalbrookdale near Telford, it's just up the road from us. There is so much to see that to do the museums justice you will need to stay for a week! If you visit the Blists Hill Victorian Town museum on a Wednesday, you might get to see Roger pouring cast iron into sand box moulds for Netherton Foundry trivets. He makes the sand box moulds using Nethertons' hand carved wood patterns we made by us in Highley.
---
Del Sneddon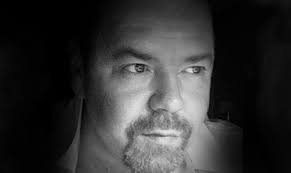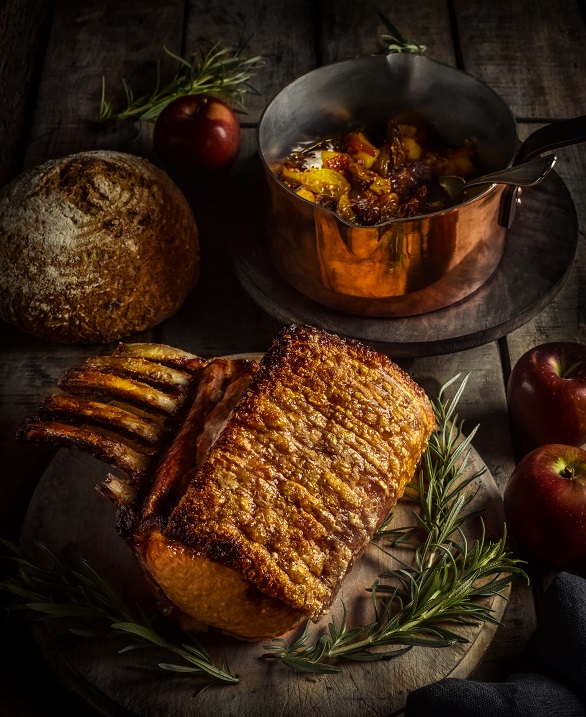 Del describes himself as a a battle-scarred Creative Director, whisky fancier, obsessive cook, occasional writer.
While that's all true, he also produces some of the best food photography we've seen. He's clearly a great cook and we just love what he does with our pans.
---
Gill Meller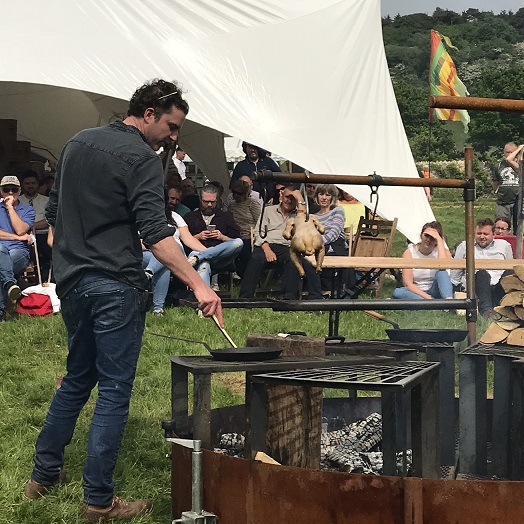 If you know (of) Gill Meller (http://www.gillmeller.com/) then you probably already own Gather, his debut cook book, celebrating the joys of seasonal British cooking. If you do not know of whom I speak or don't have the book, I implore you to rectify both. Gill is quiet, unassuming and incredibly talented. He is at one with the environment. His recipes and his writing have an affinity with his surroundings. His words, as much as his ingredients seem to be drawn from the landscape. We love Gill's Instagram profile.
And now there is another gorgeous book to add to your collection - Time is a celebration of cooking with the hours, as well as the seasons.
We were fortunate to meet up with Gill at the River Cottage 2018 Food Fair over the gloriously sunny Bank Holiday weekend and watch him run the Fire Pit with a diverse bunch of outdoor cooking experts and enthusiasts. This was all about intuition, instinct (the genetically hard wired caveman within us all), experience and respect for the raw materials. Seemingly simple ingredients were, apparently effortlessly, and belying the true skills involved, transformed by the heat of the wood fires to produce memorably delicious mouthfuls.
And we were back at River Cottage Food Fair in 2019 and Gill was cooking up a storm on the Fire Pit again, and compering such great acts as Samin Nosrat. His knowledge of food and fire shone through the smoke like sunbeams, his personal warmth radiating as he helped, supported and praised everyone who was sharing their love of outdoor cooking.
---
Chef Chris Burt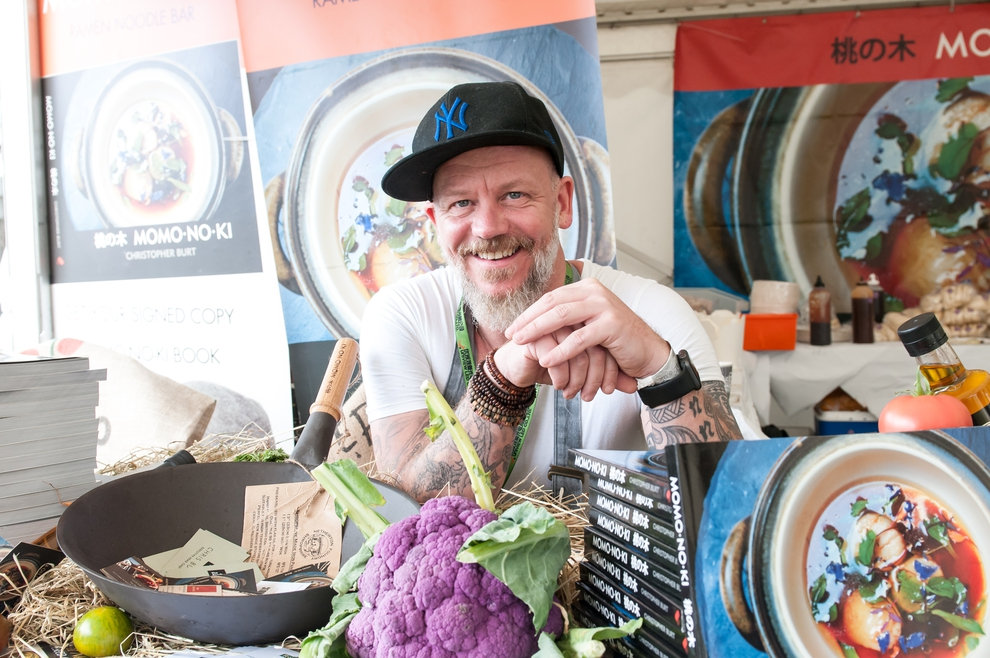 photo: copyright Shropshire Star 2017
Chris Burt, made his name at the Peach Tree and Momo-No-Ki in Shrewsbury. However Chris is never being one to rest on his laurels, and as well as heading up the culinary team at The Mytton & Mermaid, Atcham in Shropshire. He is currently working on projects with Luker chocolate in Columbia alongside industry food magicians MSK Ingredients.
Chris's new book Straight Outta Africa will be coming soon, telling stories and re-creating the recipes of his childhood in Africa.
Look at Chris's latest work at https://en-gb.facebook.com/chefchrisburt/ https://twitter.com/chrisburtchef
---
Natalie McVeigh, IOShen Knives
We believe all kitchens should be equipped with kit that does the job the best it possibly can and that is certainly the case with Natalie's knives.
Hers is a company run like ours, with a genuine love of her products and a passion for service and customer care. These are knives like no other, from a truly original individual, whom we adore.
What's more, not only will she provide you with a superb blade, you can have it tattoo'd so that no-one is in any doubt that it's yours...
Just a take a look at ours.....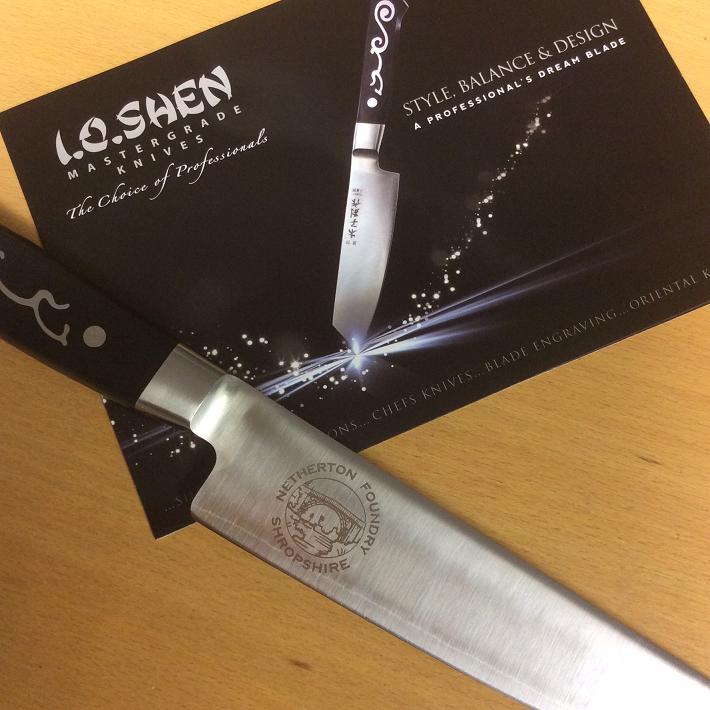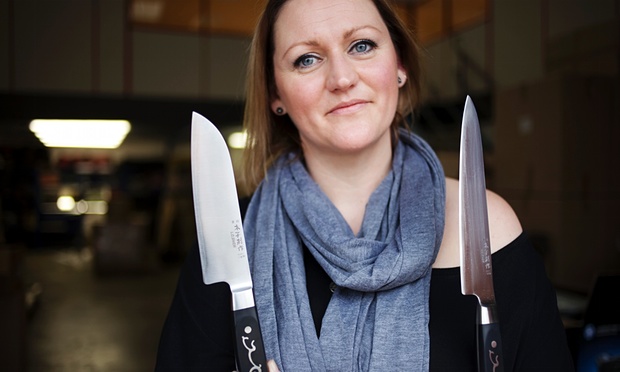 If you want the knife your cooking deserves, get in touch with Natalie, whose advice in selecting the right tool for the job is second to none.
Click here to see the IOShen Knives website
---
Sam Gray, Middle Farm. Author, publisher, smallholder, pig breeder, supplier of rare breed pork.
We got to know Sam originally as a supplier of really special pork sold only to a very select number of restaurants in Shropshire.
Now she's written a book, "Doing it in Wellies" which is her account of making a lifestyle choice and deciding to run a smallholding. Not a guide or a how-to manual, her book takes the reader on a no-frills journey and offers an insight into Sam's fabulous, manic and often unenviable life. Women who care more for Prada than pig-pens will enjoy it. People toying with the idea of bailing from city life will learn from it. And those wanting a good read and a bit of escapism will enjoy curling up with it and getting lost among the hay and fallen apples of Middle Farm.
Sam is a person that you want to talk to. Someone you ask what she's been up to and wait eagerly to hear her response, because nothing is what you might expect for this mother and wife living in the Shropshire Hills.
---
Miss South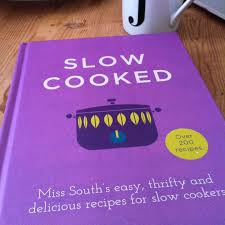 Based in South West London, with the world at her fingertips due to the global range of her local market and the city beyond and a grocery budget small enough to be found only with a magnifying glass, Miss South comes up with the most amazing recipes. We loved working with her, offering her fantastic book, Slow Cooked as a competition prize and highly recommend you check out her blog for great recipes and engaging writing.
John is a real inspiration, learning to cook when his beloved wife Bev was diagnosed with MS and was no longer able to dish up the delicious dinners he'd become used to. John is now putting his new found skills - and what skills - to good use, not only feeding the family but raising funds for charity and putting together a charity recipe book to inspire others in his predicament.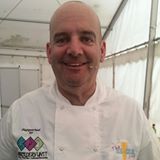 We wish John and Bev all the very best - thank you, Bev for passing on your talent to John and thank you to John for sharing them with us.
Read more on facebook https://www.facebook.com/IceColdChef or follow him on Twitter @John1827Joyce
---
Marcus & Jenny Bean owners of the Brompton Cookery School, near Shrewsbury.
Marcus is a regular chef on ITV's This Morning, he's cooked for Holly Willoughby & Phillip Schofield and other presenters on the show. He's appeared on Good Food's "Market Kitchen", Channel 4′s "What's cooking" & "Drop Down Menu". Food Network's Christmas special with Matt Tebutt & Lisa Faulkner. A real celebrity.
....but we know him as a great chef and an inspiring teacher. At the Brompton School of Cookery they are equally at home with "expert foodies " wanting to add that extra professional touch or encouraging beginners (young and old) who are taking the first tenative steps into the kitchen.
Brompton are great supporters of Netherton kitchenware, they know that our pans can stand up to the odd bit of rough treatment that might occasional occur in cookery school! Click here to treat yourself to a great experience at the cookery school.
---
Phil Leverington ( AKA The Demo Chef)
A champion of all things local. Teaching and demonstrating the art of real cooking using great local produce:
Have a look at what Phil's doing and contact him at:
Watch Phil Leverington, The Demo Chef prepare Rose Veal Sirloin Steak using a Netherton Foundry Cooking Iron :
---
Rachel Frost Pottery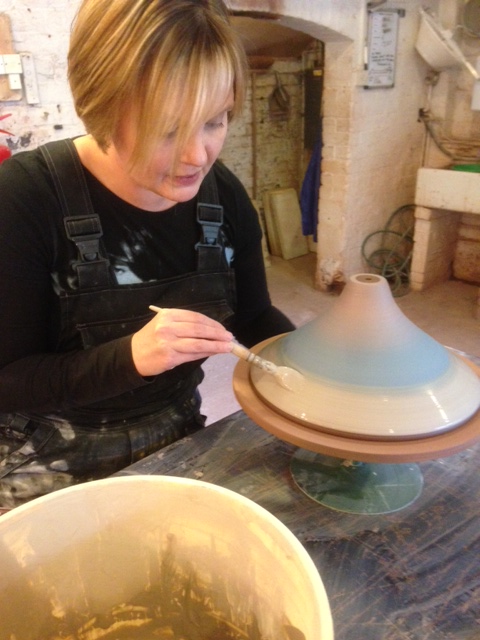 Great hand thrown ceramics with striking, bold images of the Ironbridge and the local area.
We are working with her on some limited edition tagine lids.
---