10" Spun Iron Deep Pie Dish
Accessories
Shropshire Made 10" Spun Iron Deep Pie Dish
Heavy duty, 2 inch deep hand spun from 2mm thick black iron.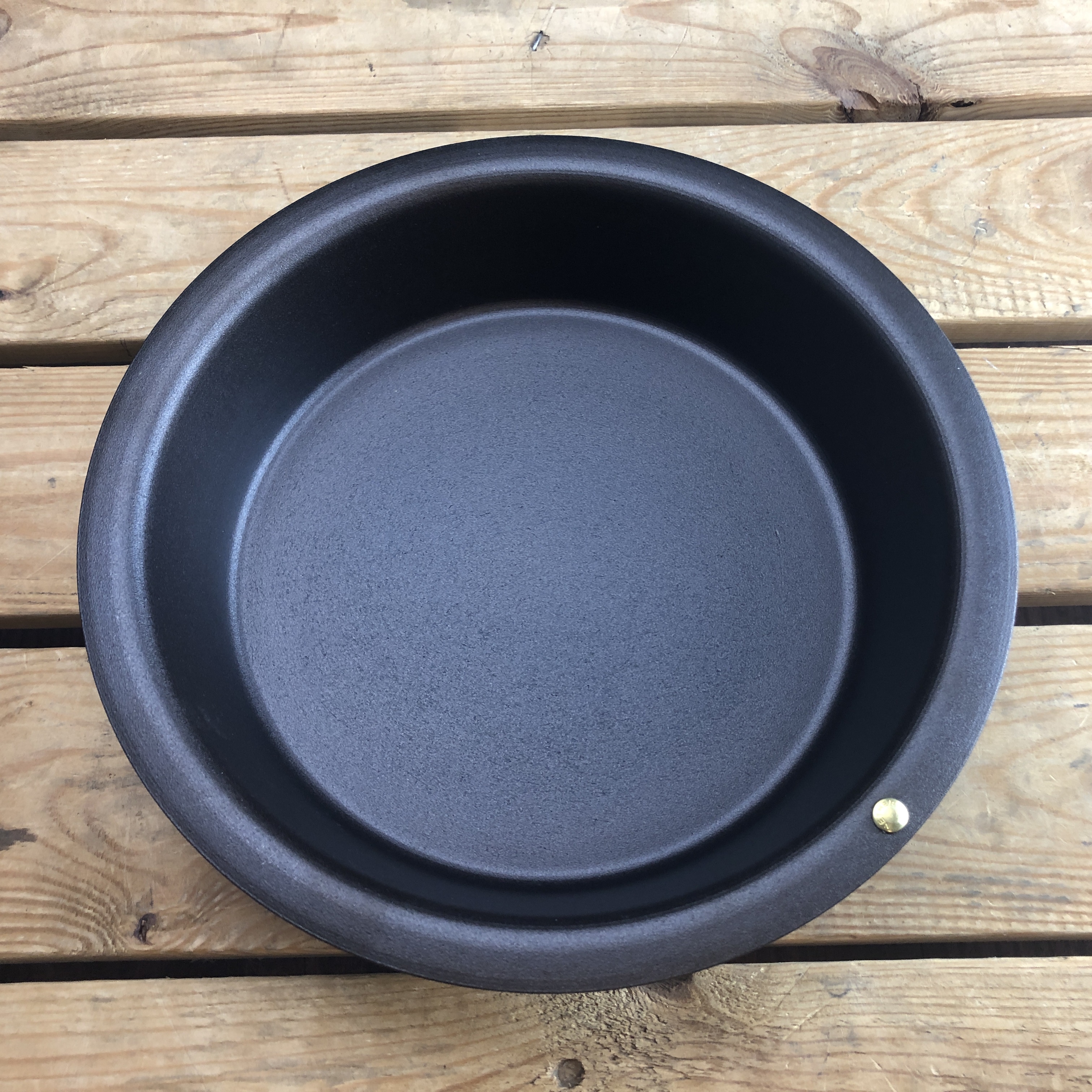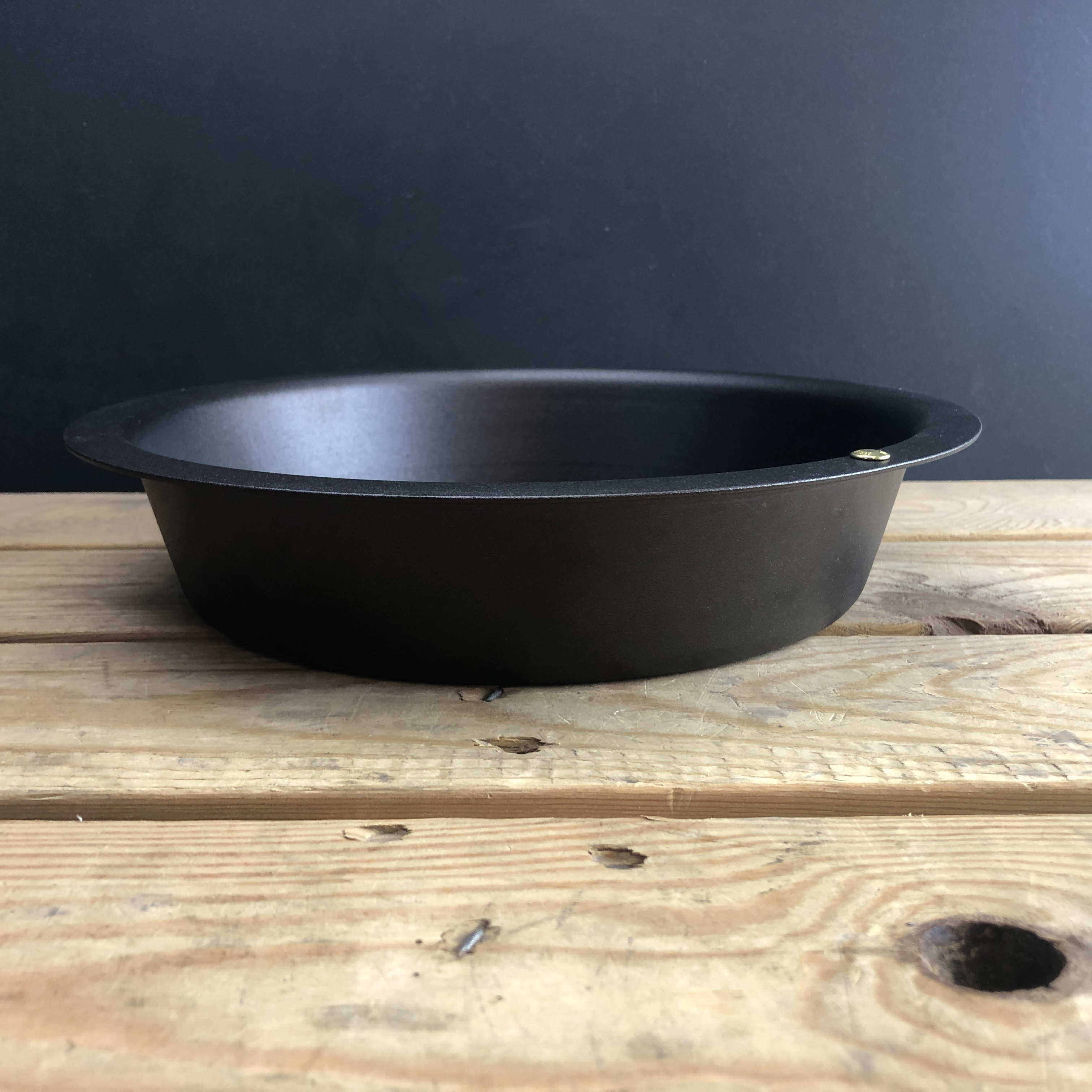 Pre-seasoned with flax oil for a natural non-stick finish
Durable 99.1% pure spun iron dish with a Netherton branded rivet
Versatile, ideal for sweet and savoury dishes.
Heavy duty and thick sided, for superb, even baking.
Can be used in very hot ovens, safe up to at least 300ºC (572ºF).
The pie dish is hand spun and each one is unique.
Dimensions:
Weight 2lb 8oz (1.12 kg).
Top rim diameter 10½'' (27cm), dish height 2" (5.5 cm), diameter at bottom of dish 8" (20cm), diameter at top of dish excluding rim (and crust) 9¼'' (23.5cm).
Gladwin Brothers.
"The Farmer carefully grows a gnarly carrot over the four seasons, a Chef plans, inspires and preps it and a guest enjoys it. Can we go full circle to make that guest remember that carrot until next year?" Richard Gladwin
Brothers Richard the restaurateur, Oliver the chef and Gregory the farmer launched The Gladwin Brothers in 2012, bringing together their skills to create five restaurants in London. The restaurants' philosophy of "what grows together, goes together" drives the menus, which feature sustainable produce from local farmers, hedgerows and the coast. And when they wanted to introduce deep and delicious pies for a table to share they came to us and asked us to make them the perfect pie dish. Based on our original design, we have developed a deep pie dish, ideal for those hearty, crowd pleasing pastry pleasures that we all love. This deep 10 inch pie dish is now available for anyone who craves the comfort of pie.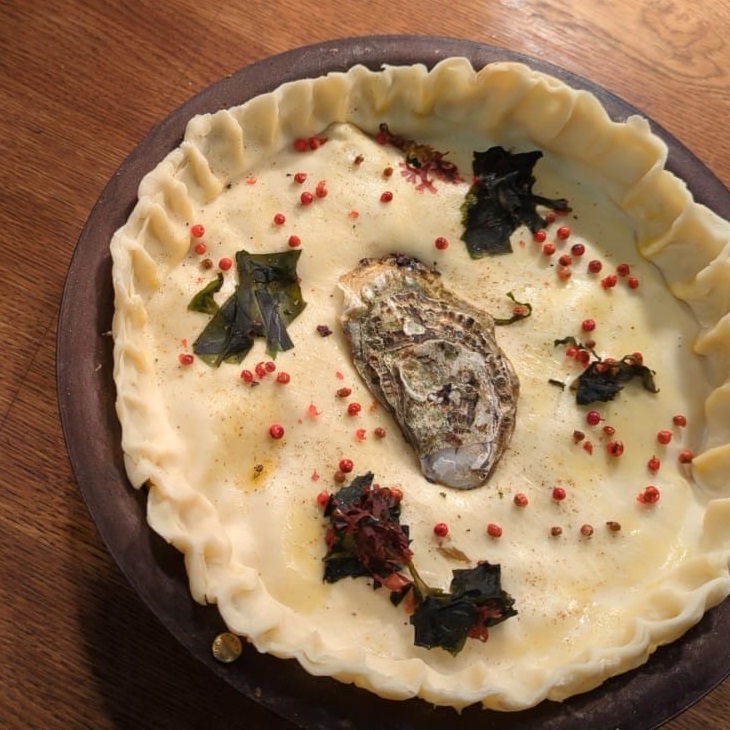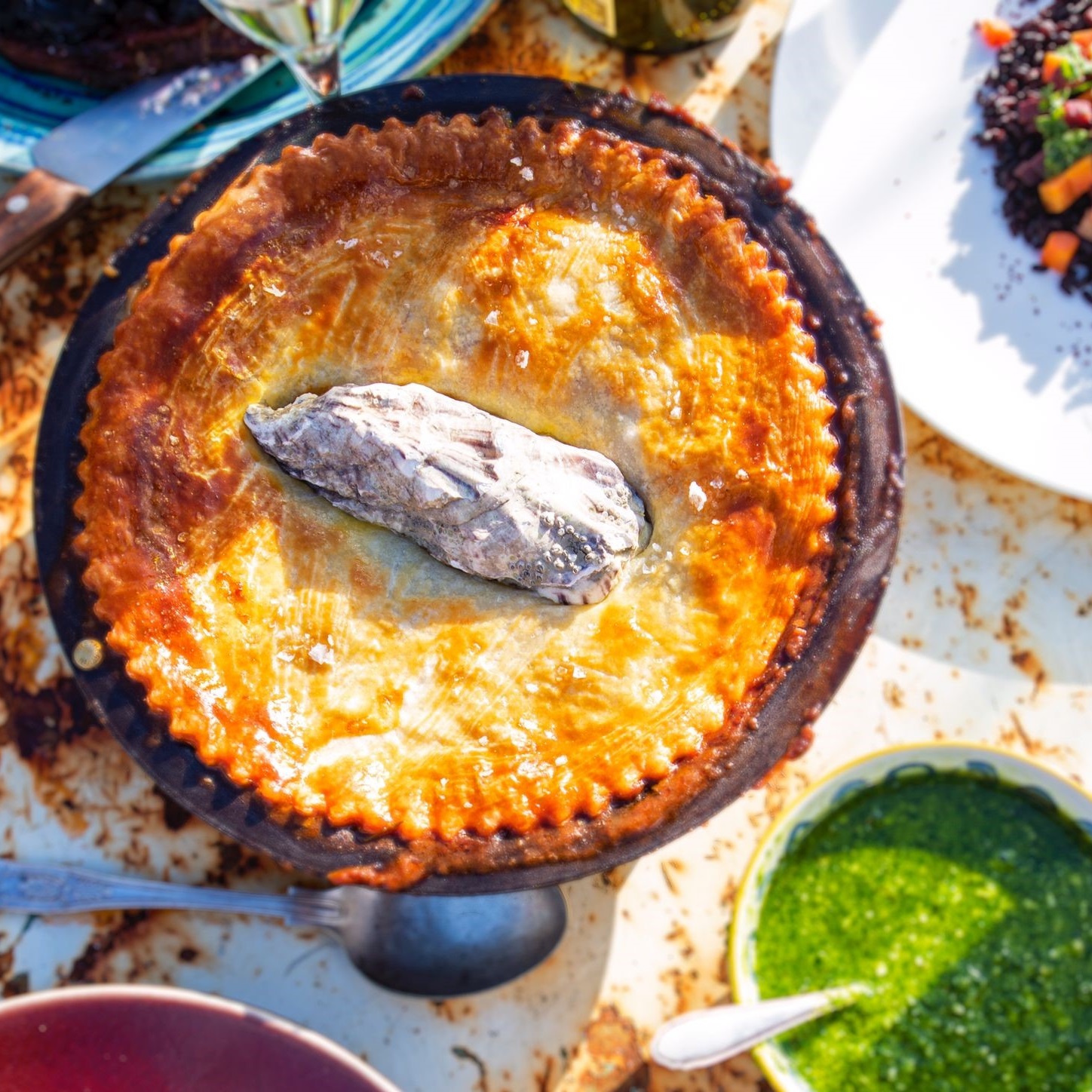 Oliver Gladwin uses the deep 10inch dish to produce this very special beef and oyster pie.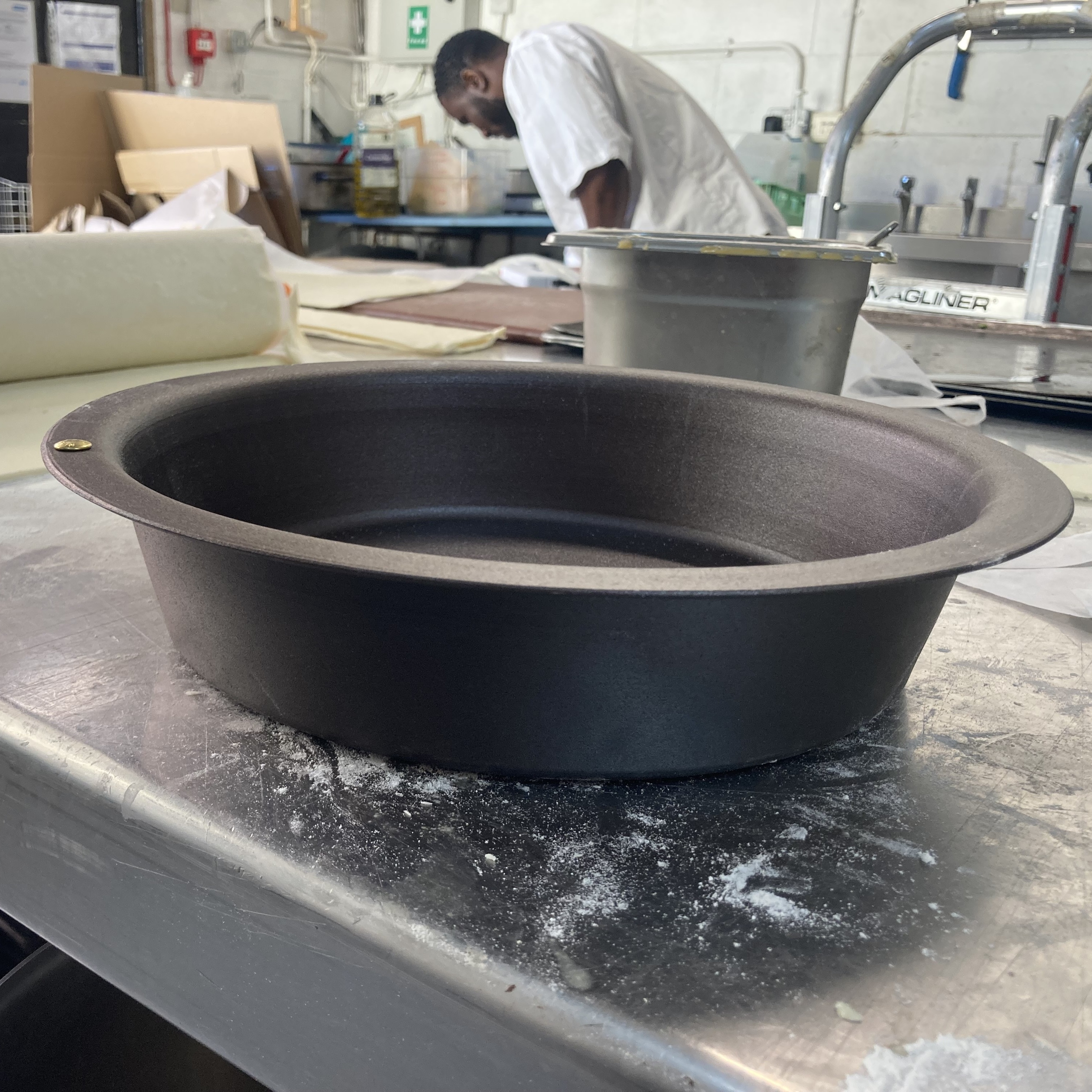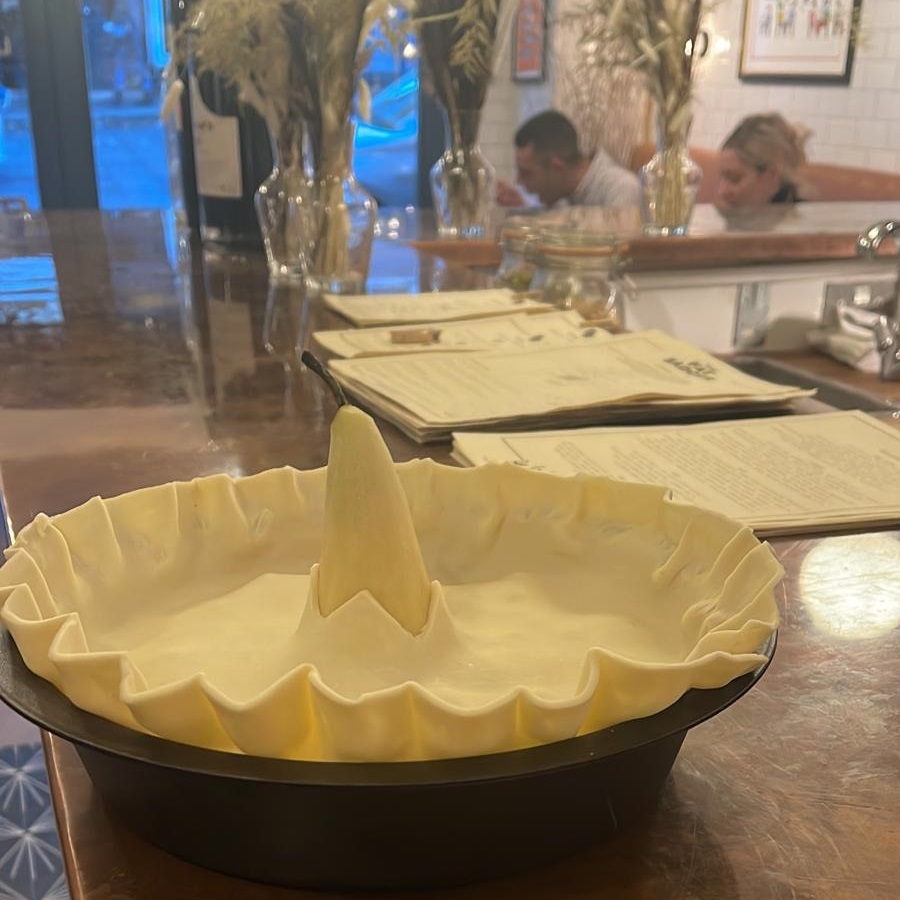 Why choose a pre- seasoned Pie Dish ?
The edible Sussex flax oil coating is easy to wash & naturally non-stick.
It is ready for immediate use.
No chemicals or PTFE are used in the coating of the dish.
Coating can be simply restored at home, time after time.
Why use an Iron Pie Dish?
Iron cookware is tough and can be used at very high temperatures.
This iron dish is suitable for all types of ovens.
Iron is a pure, simple metal which is easy to look after & very recyclable.

Tags: deep-pie-dish