9" (23cm) Deep Loose bottom cake tin
Accessories
Shropshire Made 9" (23cm) Deep Loose Bottom Cake Tin
Ideal for celebration, festive and Christmas cakes. Perfect for traditional Dundee and fruit cakes.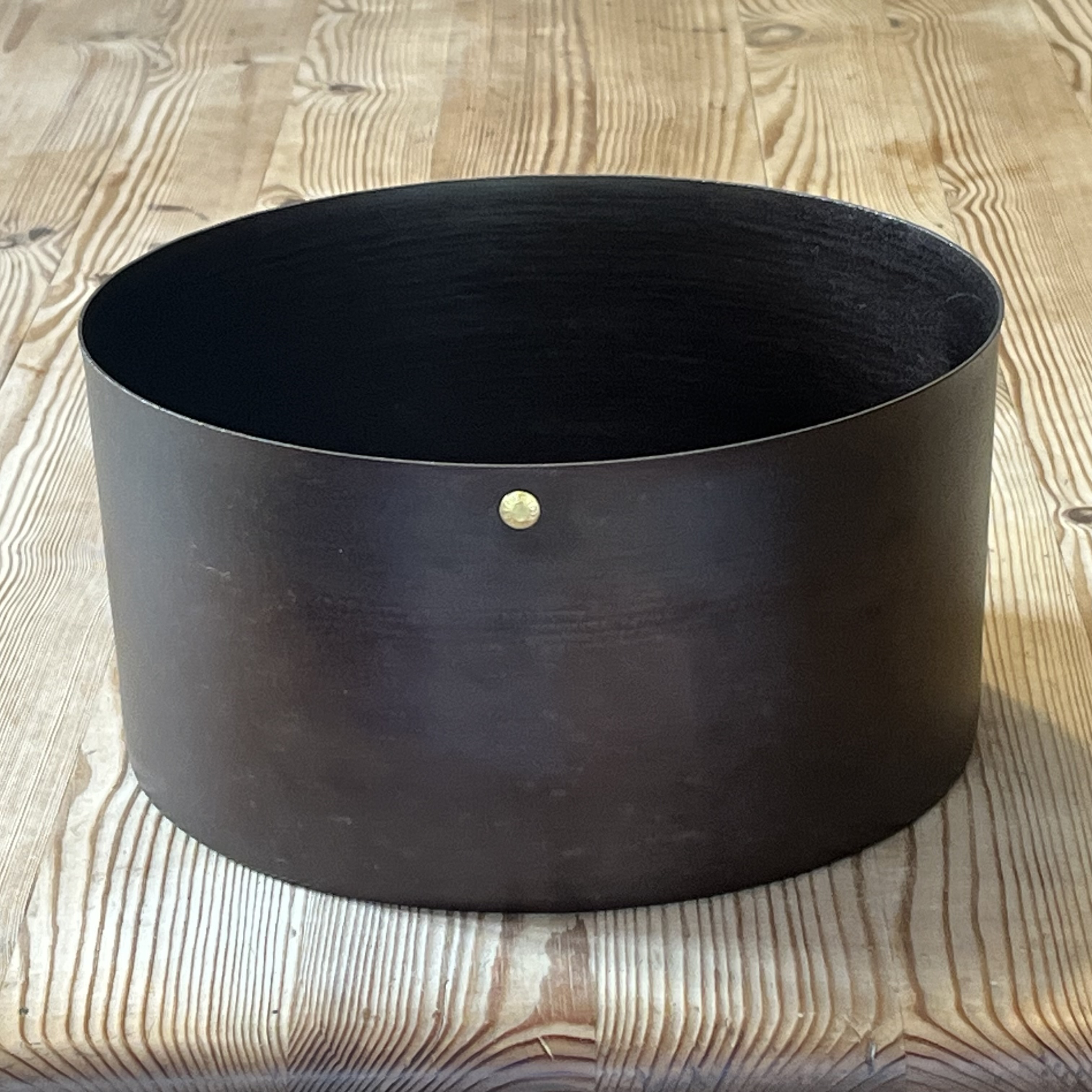 Deep cake tin and loose bottom base, both parts made from 1.2mm heavy duty black iron.
The separate base pops up for easy cake release.
Pre-seasoned with flax oil for a natural non-stick finish
Durable 99.1% pure spun iron tin with a Netherton branded brass rivet
Versatile, ideal for sweet and savoury dishes.
Heavy duty and thick sided, for superb, even baking.
Can be used in very hot ovens, safe up to at least 300ºC (572ºF).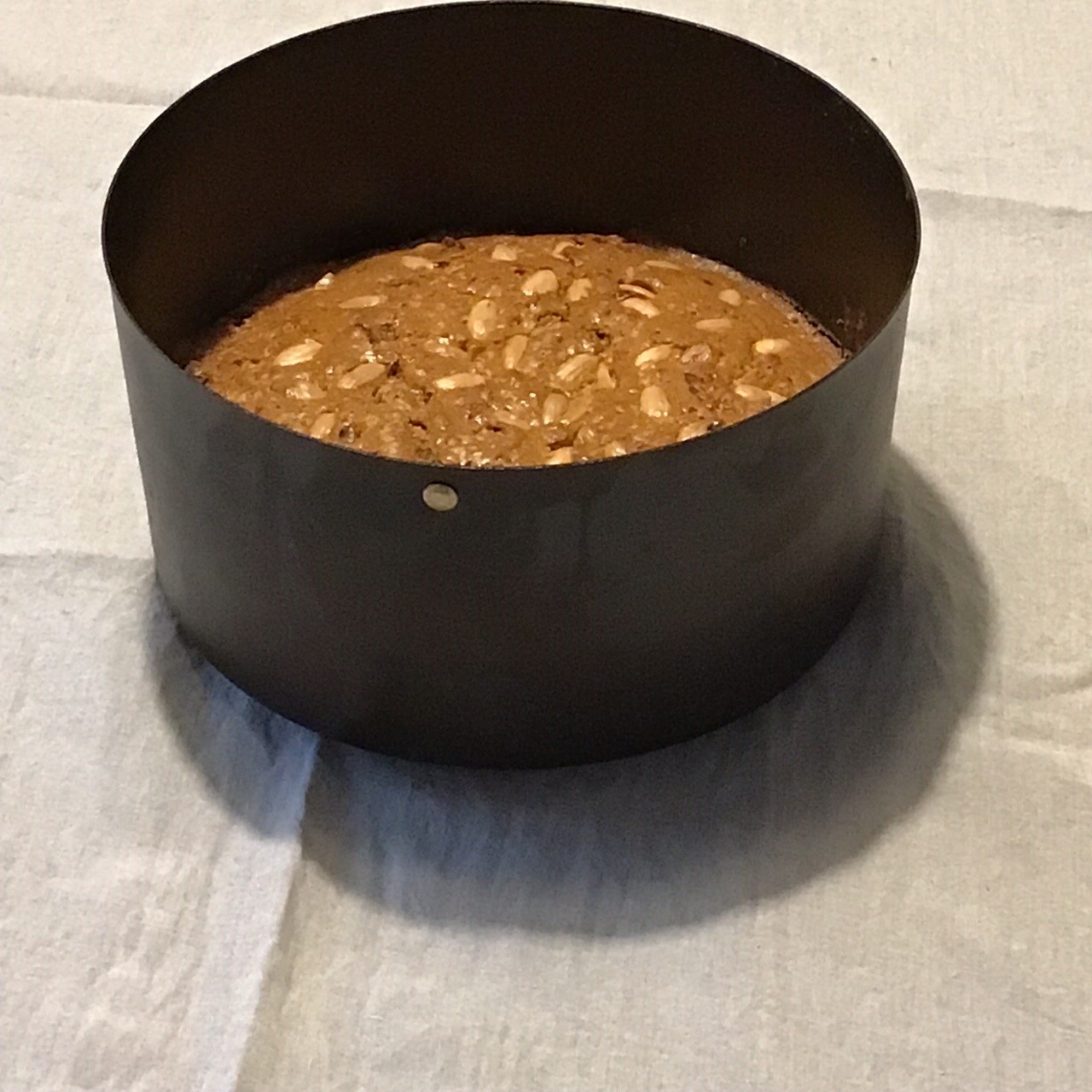 Dimensions:
Weight 2lb 4oz (1.01 kg), Top rim diameter 9'' (23cm), tin height 4.5" (11.5 cm),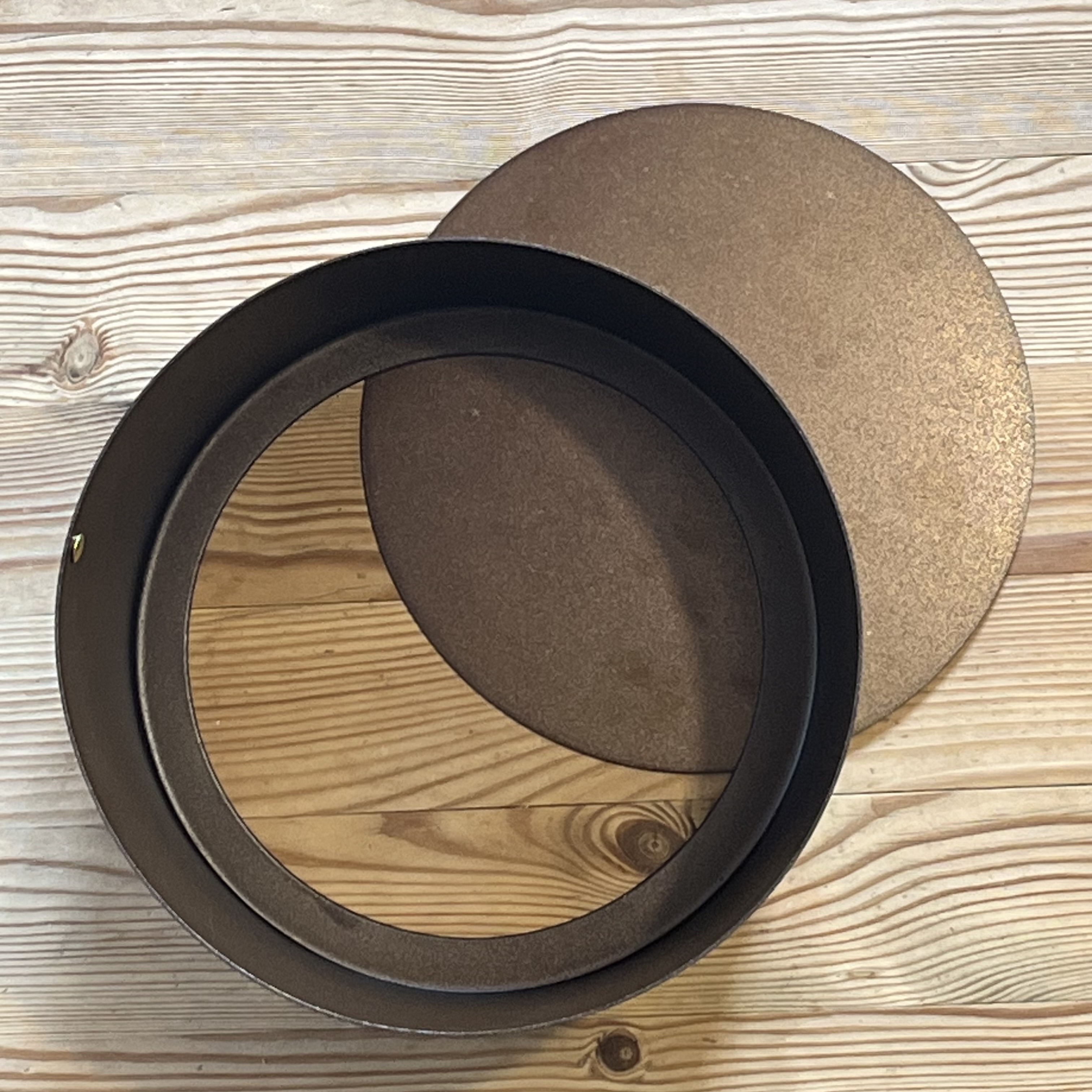 Why choose a pre- seasoned Cake Tin ?
The edible Sussex flax oil coating is easy to wash & naturally non-stick.
It is ready for immediate use.
No chemicals or PTFE are used in the coating of the tin.
Coating can be simply restored at home, time after time.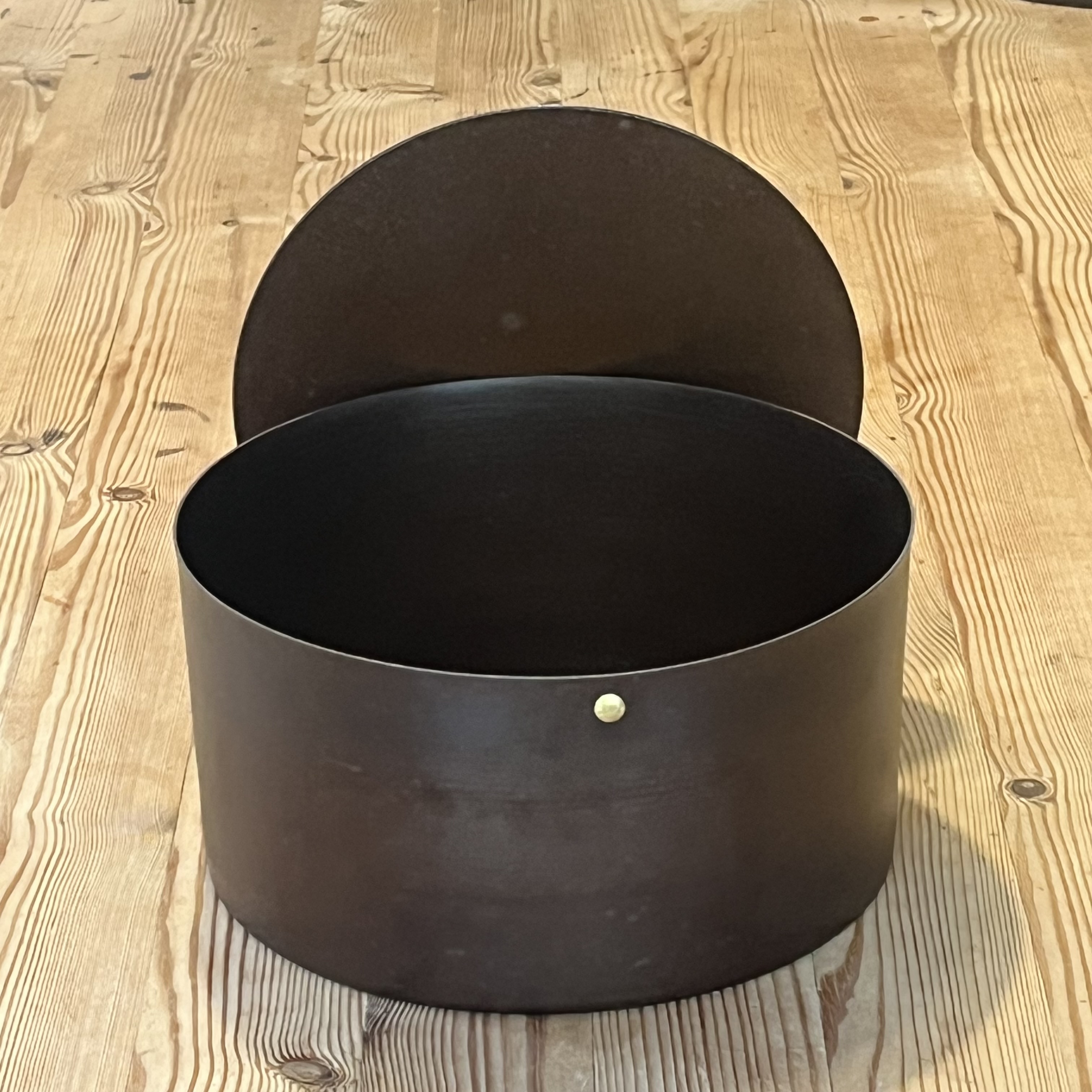 Why use an Iron Cake Tin?
Iron cookware is tough and can be used at very high temperatures.
This iron cake tin is suitable for all types of ovens.
Iron is a pure, simple metal which is easy to look after & very recyclable.

Tags: Baking