Chitty Irons, Shropshire made, simple cooking tripod and chain
Accessories
A heavy duty, simple, traditional method for cooking in the wild, on the campsite, at the beach or allotment, in the garden or on the patio.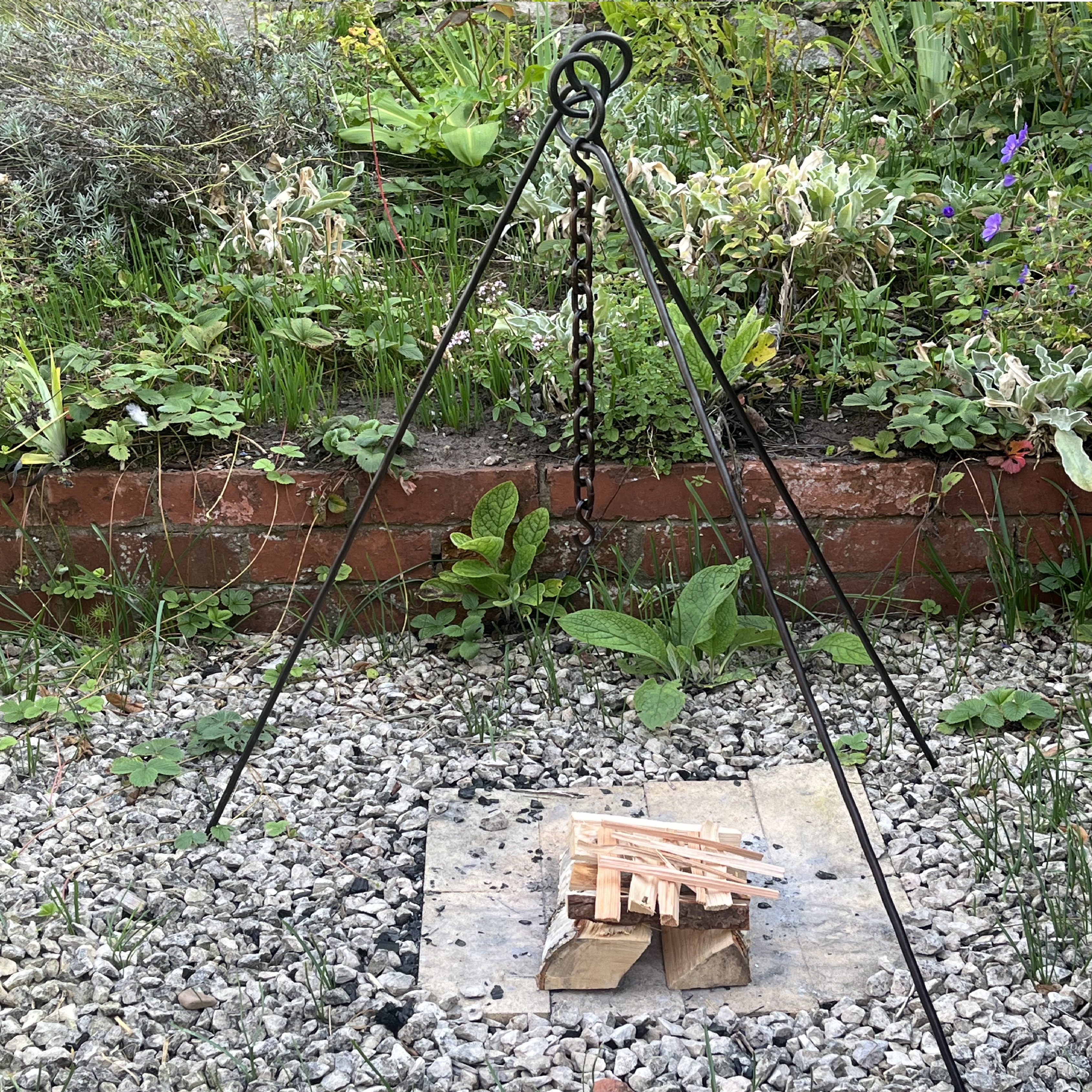 Cook stunning, flavoursome food on open flame wood fires.
Cooking temperatures are readily controlled by raising and lowering the pots and pans by the chain.
No assembly is required and the poles can be erected over open fires in seconds.
The tripod easily folds into a compact bundle for storage and carrying.
Attach the hook on the chain to a pan handle. Then loop a link of the chain over the fixed hoop at the top of the chitty irons.
Select the correct chain link to adjust the pan height over the fire.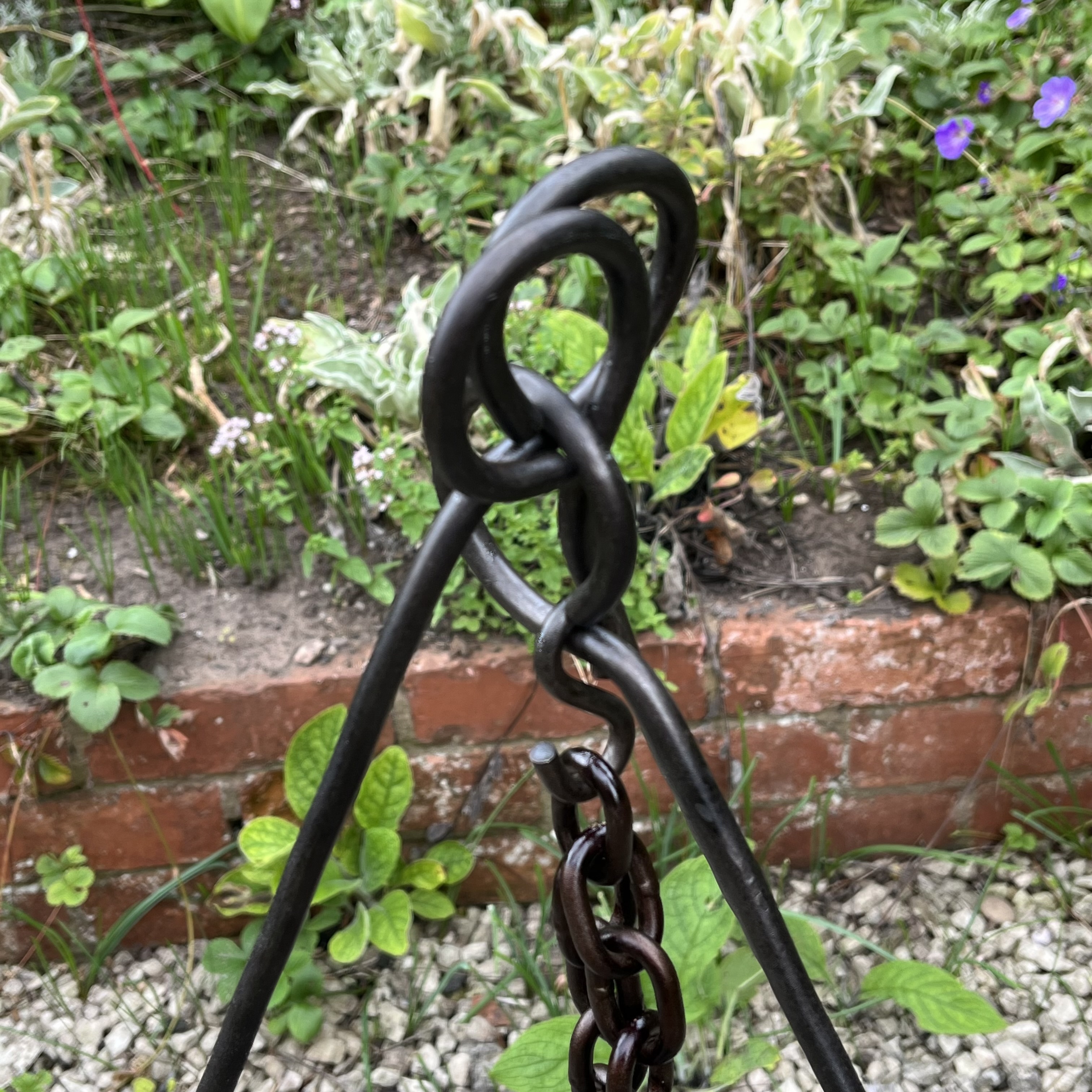 Made in Britain.
PTFE & PFOA free - absolutely no chemicals, no plastic.
Pre-seasoned with flax oil for a natural non-stick finish.
The three Chitty iron-tripod legs are constructed from 8mm heavy gauge hot rolled steel with a hand formed loop at the head and a sharp point at the base.
The heavy duty chain is made from 6mm welded steel.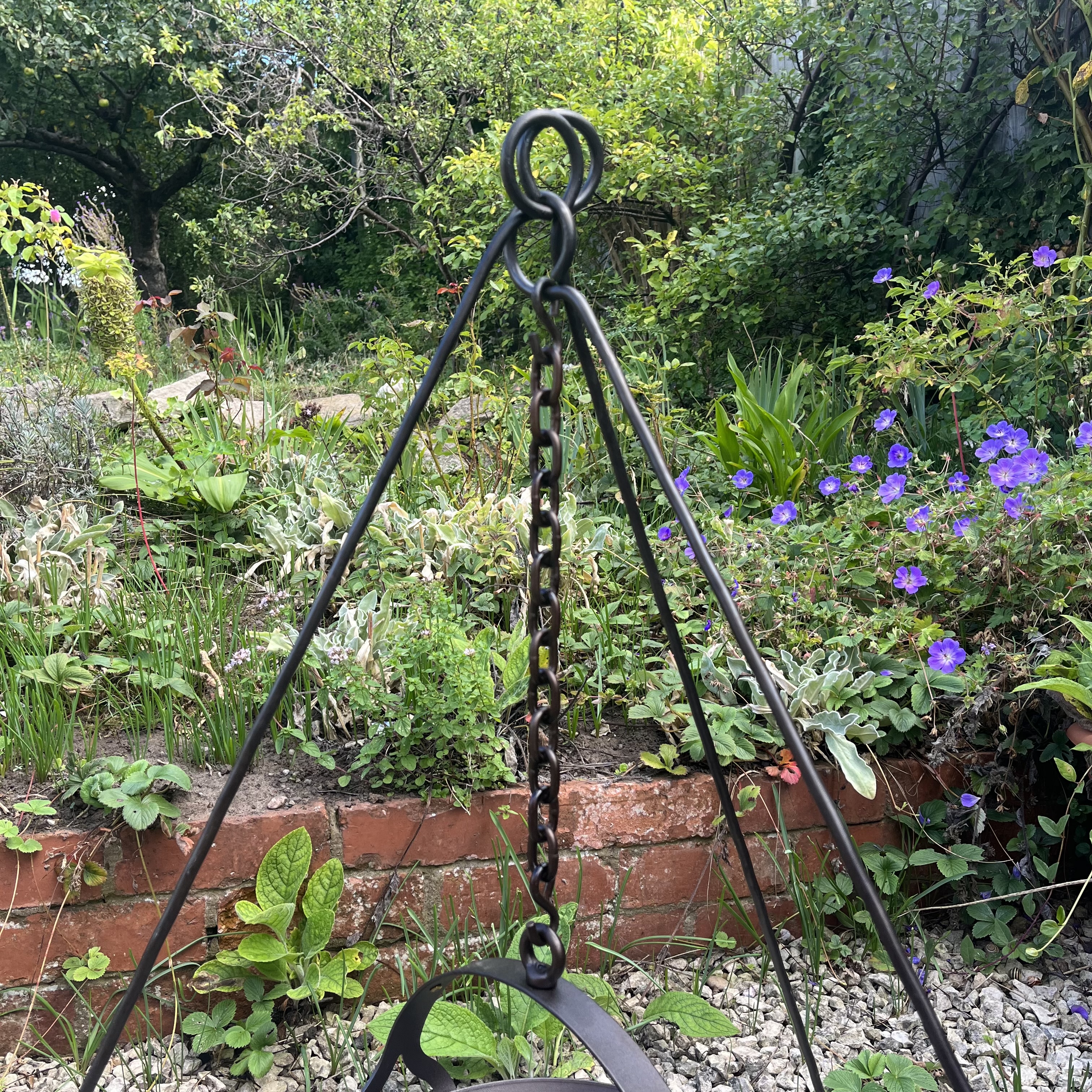 Dimensions:
Weight of Chitty irons 2lb 13oz (1.3kg),
length of legs 38½'' (98cm), Chain consists of 13 links plus hook : Weight 8oz (0.208kg), length 14'' (36cm).
In use, the Chitty irons are approximately 35" (89cm) high, measured from the ground to the top of the leg loops.

Fire safety and cooking outdoors.
Whenever cooking in the outdoors with flames, we advise you to gain appropriate experience or training from experts before starting.
Always check to ensure you have chosen a safe location, have the skills to look after yourself and those around you.
Always ensure that you're equipped to deal with all eventualities, including ( but not exclusively) fire, burns and scalds.
Here are a couple of web pages about fire lighting and safety to get you thinking.
Learn more about live fire cooking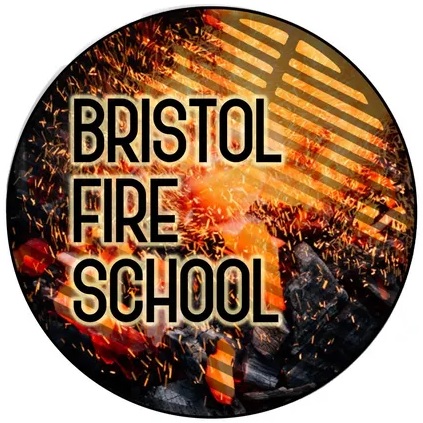 Tags: Outdoor