Accessories
Shropshire Made spun copper pudding pot with pure tin lining ©
A beautiful copper pudding pot for creating delicious modern and nostalgic puddings, sweet and savoury.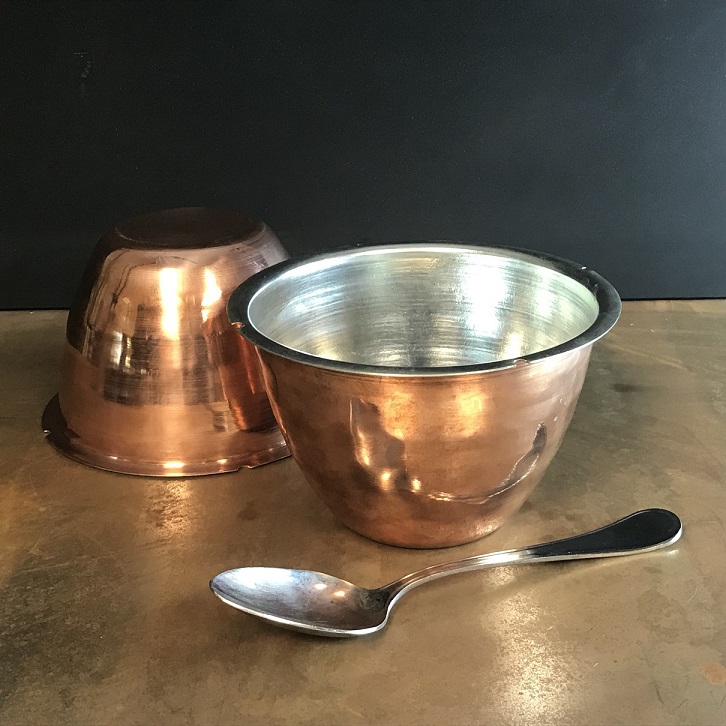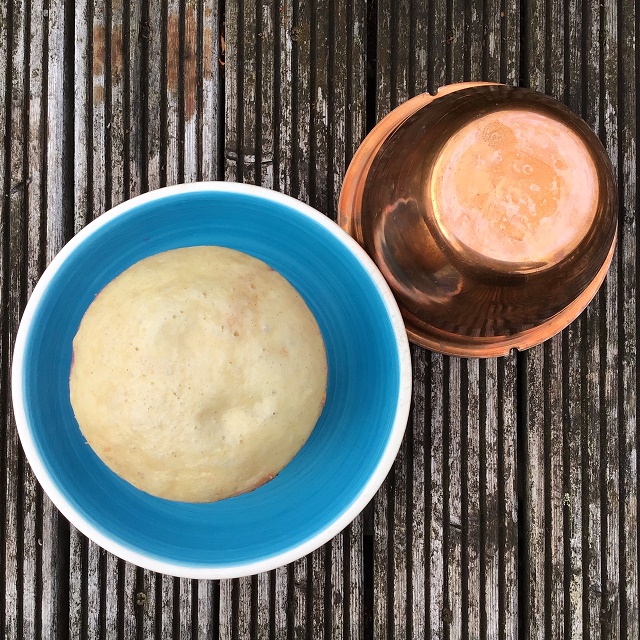 This pot has been developed in conjunction with food writer and presenter Regula Ysewijn, Instagrams and facebooks missfoodwise . She's well known for her books Pride and Puddings and the National Trust Book of Puddings, among others. She is also famous for presenting the Flemish version of Bake Off. Her surname, Ysewijn, is Old East-Flemish – Germanic îsan-win 'ijzer-vriend' which means 'iron friend'. But she is also a fan of traditional copper cookware, such as that which has been used in the kitchens of the world's oldest houses and finest restaurants since the 17th century and today is still found on the stoves of discerning cooks around the world. Scroll lower to find out more about Regula.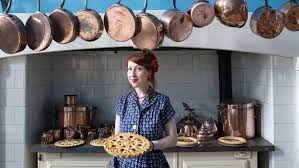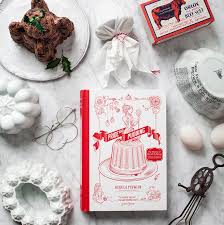 If you are new to tin lined copper cookware we recommend that you read all of this page before buying.
Every pot is handmade, no two are the same.
Why are tin lined copper pots so good?
It's simply physics; copper is the most conductive engineering metal available. It's twice as conductive as aluminium and an amazing 25 times more conductive than stainless steel. Possibly its only rival is pure silver, which is 5% more conductive than copper and 100 times more expensive. Our tin lining is a magical material; it is very non stick and it protects the copper from acidic food and corrosion. Tin doesn't taint food or hold strong flavours and is easily washed by hand.
Advantages of our tin lined copper pots.
Copper is very intuitive to use, it responds quickly to changes in power.
Heat distributes very evenly across the base and up the sides.
There is no taint from metals or coatings.
Users don't need to be concerned about the risks from chemical non-stick coatings.
The tin lining has exceptionally good non stick properties and is easy to hand wash.
Disadvantages of copper cookware.
Tin melts at 232ºC (450ºF). A pan left on a high heat with no food may melt the lining that will then need retinning.
The tin lining will wear out rapidly if you use metal spoons and utensils, we recommend only using wood or silicon tools.
Not all copper cookware is created equal.
Most copper pots and pans sold today are in fact laminates of copper and stainless steel or even copper, aluminium and stainless steel. This does make them cheaper to buy, but does miss the principal advantage of copper. Even a thin layer of stainless steel significantly reduces the superb performance. The tin lining is simply one of the best non-stick surfaces available. In comparison, stainless steel is certainly not renowned for is non-stick qualities . So why do the famous brands choose to pass these laminates off as real copper? Simply because it's much cheaper to make and so can be sold at lower prices. This is fine if you are happy with the aesthetics and are prepared to compromise performance for a lower price. These are not real traditional copper pots and pans. If performance is your goal, you don't want stainless steel, you need a tin lining.
Restoring and retinning old and new pots and pans.
As new tin lined copper pans have been widely unavailable for more than 25 years, a substantial trade has developed in finding, restoring and retinning vintage pans, especially in France and the USA. We applaud this sensible reuse of materials. Inevitably the supply of quality restorable pans in sensible sets and sizes is limited and now dwindling. That's why Netherton Foundry has been encouraged by our food loving supporters once again to make new tin lined copper pans in the traditional way. If you have an old copper pan or eventually need to re-tin a Netherton pan we strongly recommend that you contact our experts:
Thomas Gamesons and Sons
. They've been tin lining pans since 1818.
The Netherton tin lined copper pudding pot.
The hand made, solid 1.7mm, heavy duty, spun copper pudding pot is polished to a soft lustre.
Four indentations are cut into the top rim. This is to ensure string used to retain the parchment paper remains in place. The paper is used the cover the pudding to ensure it remains dry when placed in the boiling pan.
The hand wiped tin lining in this pot is food grade approved pure metal and is the classic method of protecting the copper pan from acidic foods and thus preventing flavour tainting.
This pot is PLASTIC, PTFE & PFOA free.
Perfect for sweet and savoury steamed puddings.
Do not clean in dish washer.
Copper is a soft material, it will scratch if dragged across a rough or unclean surface. Always wipe with clean cloths or sponges.
Over heating to more than 235ºC with melt the tin lining and will distort the pot. Don't drop a hot pot into cold water.
A practical alternative to the ceramic pudding basin.
Made in Britain.
Dimensions:
Weight:1lbs 1¾oz (0.50kg)
Pot diameter at top rim 16cm, pot diameter at base 8.5cm, height 11cm .
Capacity measured to rim: 1.5 litres.
Looking after the solid copper pudding pot with traditional tin lining:
Cleaning: After use, wipe the inside and outside of the copper pot with soapy water and rinse thoroughly
Don't use an aggressive scourer or you will rapidly wear through the lining and it will require re-tinning.
Temperature: Do not leave your pot on the hob unattended for too long, as if you boil it dry, the lining will melt (232º C / 450ºF), and it will require relining.
If you place your potan in an oven , it is best not to go above 180º C / 356 F.
At home the tin lining should last for years depending on care and frequency of use. As a result we cannot guarantee the life of the lining against harsh or heavy usage
The biggest causes of rapid wear are metal spoons and whisks, so please use a wooden or silicon spoon and silicon whisk.
History of tin lined cookware.
The practice of tinning ironware to protect it against rust is an ancient one. This may have been the work of the
whitesmith
. This was done after the article was fabricated.
The first production of tinplate was probably in
Bohemia
, from where the trade spread to
Saxony
, and was well-established there by the 1660s when
Andrew Yarranton
and
Ambrose Crowle
, a Stourbridge blacksmith (not far from Highley, the home of Netherton) visited Dresden to find out how it was made. In Saxony the plates were forged, but when they conducted experiments on their return to England, they tried rolling the iron. This led to the ironmasters
Philip Foley
and
Joshua Newborough
erecting a new mill in 1670 in
Wolverley
. By 1678 they were making
frying pans
Today our food grade tin is applied to a cleaned and fluxed coated pan by hand by skilled craftsmen.
A couple of handy tips:
If you are cooking meat or fish - oil the food, not the pan.
Be patient; allow the food to cook before trying to turn it over.
Don't fry food straight from the fridge, allow it to come up to room temperature.
The pan bodies are spun by hand, so each one is slightly different. They will not all be as flat as a billiard table.
If you do want to keep it as flat as you can, then follow these simple guidelines.
Every time you use the pan, heat it SLOWLY to cooking temperature. Be careful, you don't need to use full power.

Use a hob the same size as the pan base, small rings WILL warp big pans.
Never drop a hot pan into cold water. This will buckle it.
Your pan will develop with use and if cared for, will age beautifully and be a friend for life.
INSTRUCTION BOOKLET : Caring for Netherton Foundry copper pans
Cleaning and care.
After use, leave your pan to soak in soapy water to loosen any stuck on food. Use a non-abrasive sponge or cloth and warm, soapy water to clean your pan. Rinse and dry thoroughly. Do not use an aggressive scourer, or you will rapidly wear through the lining. Never put copper pans in the dishwasher.
Netherton Foundry copper pans are lined with tin. These linings may discolour over time. This isn't a problem. Your copper pan may need to be re-tinned at some point over its lifetime. This is only needed if you start to see copper showing through the lining.
Over time a greenish patina may develop on a copper surface. This is perfectly fine on your pan if it is not going to touch the food. If you want to remove this, the pan can be polished using a copper cleaner and a soft cloth, then rinsed with water and dried thoroughly. This should keep the copper looking shiny.
The handle is made from raw black iron & will need thoroughly drying after use or it will rust. We suggest coating the handle with a thin wipe of olive oil or bees wax to prevent rusting.
Temperature
Do not leave your pan on the hob unattended for too long; if you boil it dry, the lining will melt. The tin lining will melt at 232ºC / 450ºF.
If you place your pan in an oven, it is best not to go above 180ºC / 356ºF.
Wear & re-tinning
The tin lining is not covered by the warranty as we cannot predict wear and use. The biggest causes of rapid wear are metal spoons and whisks, so please only use wooden or silicon utensils.
If you wear through or damage the tin-lining you can get this restored by
Thomas Gameson and Sons Ltd, they've been doing this for 200 years.
We reserve the right to amend specification as part of our policy of continual product improvements. All sizes, weights, dimensions, temperatures, times, consumption figures are approximate only. Your new product has a warranty of 24 months from the date of consumer purchase. Please keep your receipt or order number as it will be required as proof of date of purchase. This warranty only applies if the item has been used solely for household use in the UK, and all instructions have been followed properly. Abuse of your product will invalidate the warranty. Returned goods cannot be accepted unless repacked properly within the original packaging and presented with the original receipt. This does not affect your statutory rights. In the event of service query, please contact us on
01746 862781
where we will be pleased to help (Monday to Thursday 9am - 4pm, Friday 9am – 1pm); or via email on sales@netherton-foundry.co.uk. You can see our full range of products, including accessories, spares and our latest recipes at:
www.netherton-foundry.co.uk
Regula Ysewijn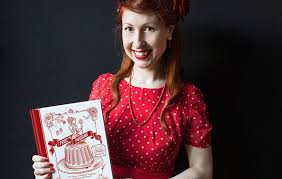 Regula Ysewijn was born in Flanders, the Dutch speaking part of the trilingual Belgium in 1983. As a child she taught herself English at 8 years of age by reading Jane Austen and watching historical documentaries and costume dramas on the BBC. In her native language she has dyslexia.
Regula graduated art school as a graphic designer and specialised in ancient printing techniques like the art of lithography and wood cutting. Wanting to pursue the applied arts she then studied two specialist years in fashion design for which she designed and created a collection inspired by the complexity of the human mind based on historical clothing.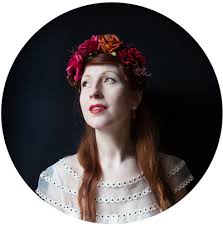 She briefly worked in fashion but disappointment in the industry she turned back to her roots in Graphic design. She worked as a senior graphic designer for large advertising agencies in Antwerp for 7 years during which she started writing and photographing for her blog (2010) as a creative outlet and a reaction against the commercial designs of her day job.
In the winter of 2013 she was offered her first book deal which resulted in becoming a freelance writer and turned into an extensive historical research and finally in 2016 the book
Pride and Pudding
The history of British Puddings Savoury and Sweet ...........
click here to read how the story continues
Click the images of Regula's books to find out more and to buy the books.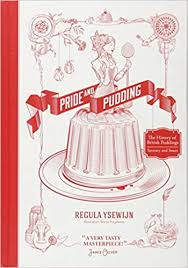 English and Dutch versions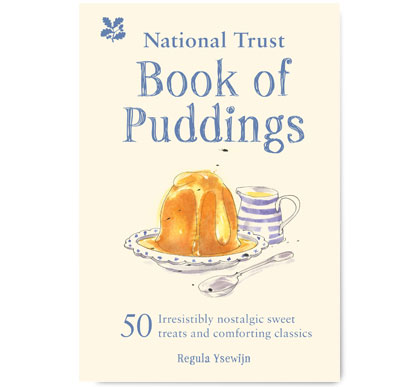 English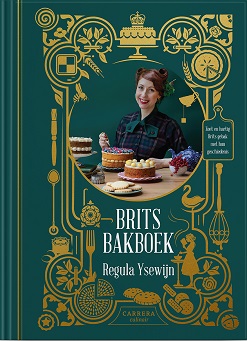 Dutch

Netherton Foundry, Shropshire, England. A family business crafting traditional cookware in Highley, Shropshire from iron, oak and copper,using materials predominantly sourced in our own and neighbouring counties. Copyright 2021.
Tags: Copper