The Guardian: Student cooking tips by top chefs

When Mrs Netherton was at Loughborough Uni many years ago, she spent a lot of time eating cheese toasties in the Purple Onion. Not the sourdough toastie of today with artisan cheeses and small batch chutney – these were white sliced, with a molten lava filing of processed cheese and eye watering chunks of onion. Cheap and filling.
A visit to Safeway supermarket was always scheduled for 4.30 on Saturday afternoon, to buy up any discounted fruit and vegetables.
Mr Netherton, recalls mountains of fried rice and, unsurprisingly, a lot of tins of tomatoes (of which more later) during his student days in Manchester.
Bargain hunting shopping trips were also a Saturday afternoon activity.
It is hard to imagine that shops shut at 5pm on Saturday and did not re-open until 9am on Monday.
In many respects student life was very different in those days, but equally so much never changes.
With universities cautiously welcoming back students and parents anxious that their kids work hard, eat well and don't run out of money, this article in the Guardian is a helpful reminder that they don't have to "to live solely off pesto pasta and bacon sandwiches".
The sharp eyed among you will notice that Miguel Barclay, THE One Pound Chef is clutching a Netherton pan and many of his recipes are based around the use of a single pan – minimal washing up being as important to
a student as a minimal financial outlay!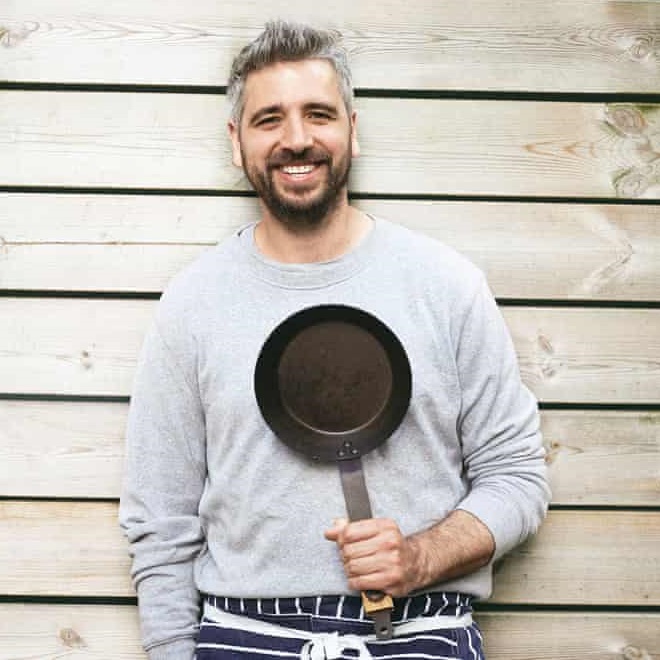 Photo: Dan Jones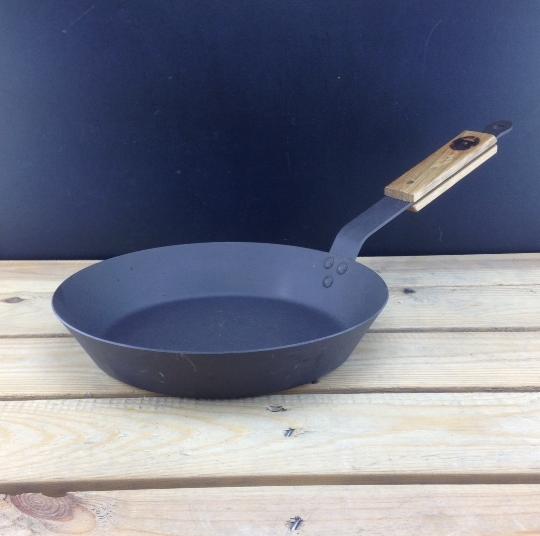 And Rachel Phipps, author of Student Eats, advises starting off with the basics, as your kitchen is likely to be small. You can always add to your kit as your cooking confidence grows.
The junior Nethertons are both still working their ways through university courses and are very adept at feeding themselves.
It may have seemed like an extravagance kitting them out with woks and prospector pans when they embarked on student life, but this has proved to be a sound investment. Whilst they have seen several of their housemates pans consigned to the bin, wobbling precariously on the week's "empties", the Netherton pans have survived much use and some abuse.
If you are looking to kit out a student kitchen, we would suggest a 10" prospector casserole and a 13" wok as a great starter pack. LINKS AND PHOTOS
Now, back to those tinned tomatoes and how to avoid the Purple Onion experience.
We will shortly be adding a new blog, explaining our winning ways with onions and tomatoes.
Students past and present - If you have any tips that you would like to pass on to the students leaving home for the first time or would like to share your reminisces of college cooking capers, then please write to us at sales@netherton-foundry and we will share them.