Pan making for SHOW ME HOW, on Milkshake childrens TV

Most exciting and terrifying thing we have done this year.
We are used to explaining how our pans are made, reassuring people that we really do make them in Shropshire; describing the spinning process and explaining why the pans are black, not shiny.
But that has always been to an adult audience, whether that is on TV, on the phone, or at food festivals.
So we were both nervous and excited by the prospect of showing the process to a younger audience. We needn't have worried; filming at the workshops for the team at Milkshake was the best fun we have had in ages!!
In November this year Ben and Liv from
Submarine films
/
Daisybeck Studios
came to Shropshire to film episode 12 of SHOW ME HOW for
Milkshake
, Channel Five's children's TV. If you don't have kids between the ages of 3 and 7 years old you may not have heard of Milkshake, it's been around since 1997 and in fact one of its first presenters was Konnie Huq, who later went on to Blue Peter.
The premise of this episode of SHOW ME HOW is that a couple of very young investigators in white lab coats get to fly their drone into the factory, ask questions and see how pans are made. First the investigators find out why we use pans, a little history of cooking and finally do some science. However in the middle of the programme they get to come and see the Netherton Foundry works and the people who make the pans. This section is shot in the style of ITV's MADE IN BRITAIN, a how it works / in the factory film.
You can watch the Netherton Foundry episode of MADE IN BRITAIN here.
SHOW ME HOW Visits Netherton Foundry
To watch, click the arrow in the picture below, turn the sound up, it's just under 8 minutes long.
In the video you get to see:
Julia coats pans with flax oil before seasoning.
Ryan shows us how to spin a pan body on a lathe.
Drew punches holes in the pan using a fly press.
Carl rivets the handles on.
Natalie (with the lovely nail varnish) assembles the final pan.
...and Neil answers the young investigators' questions and tells them about Netherton Foundry pans.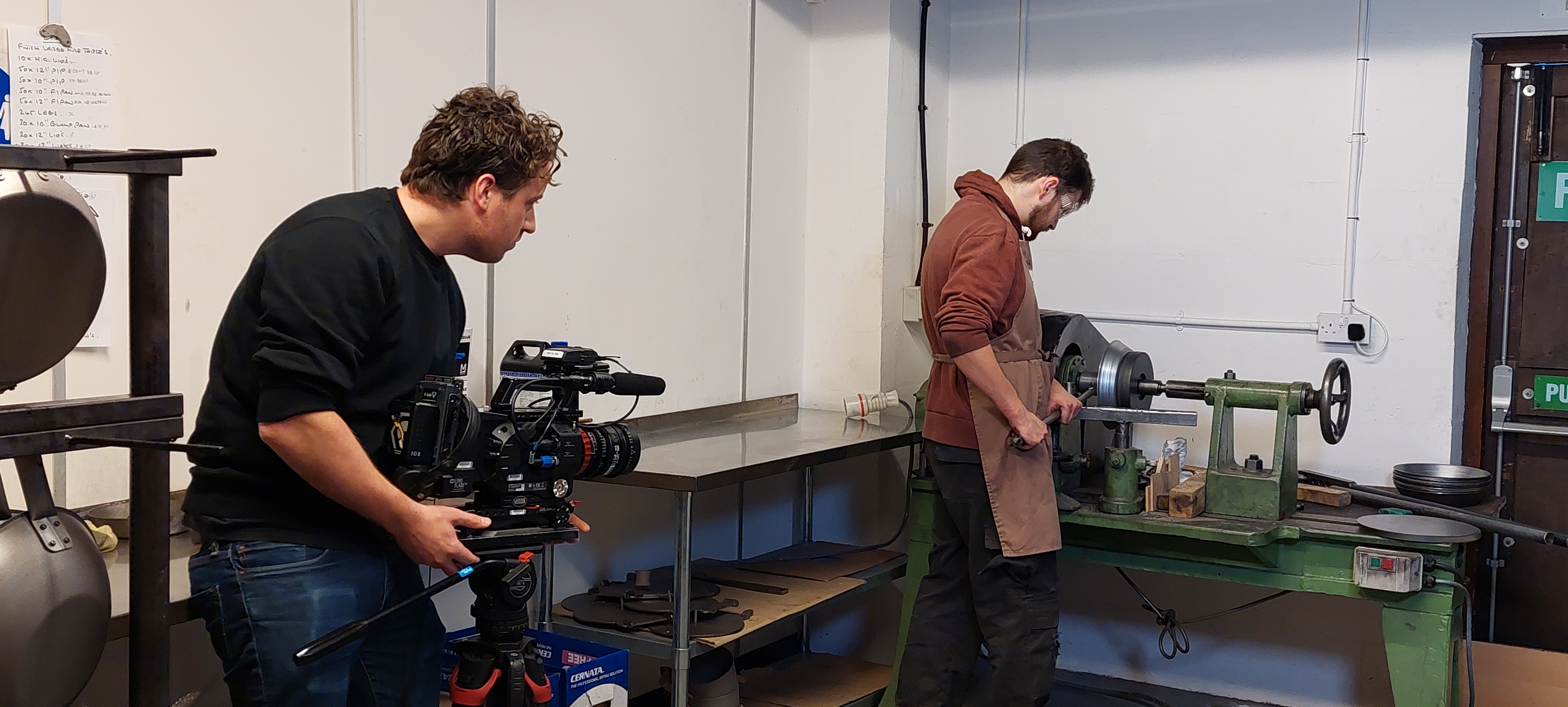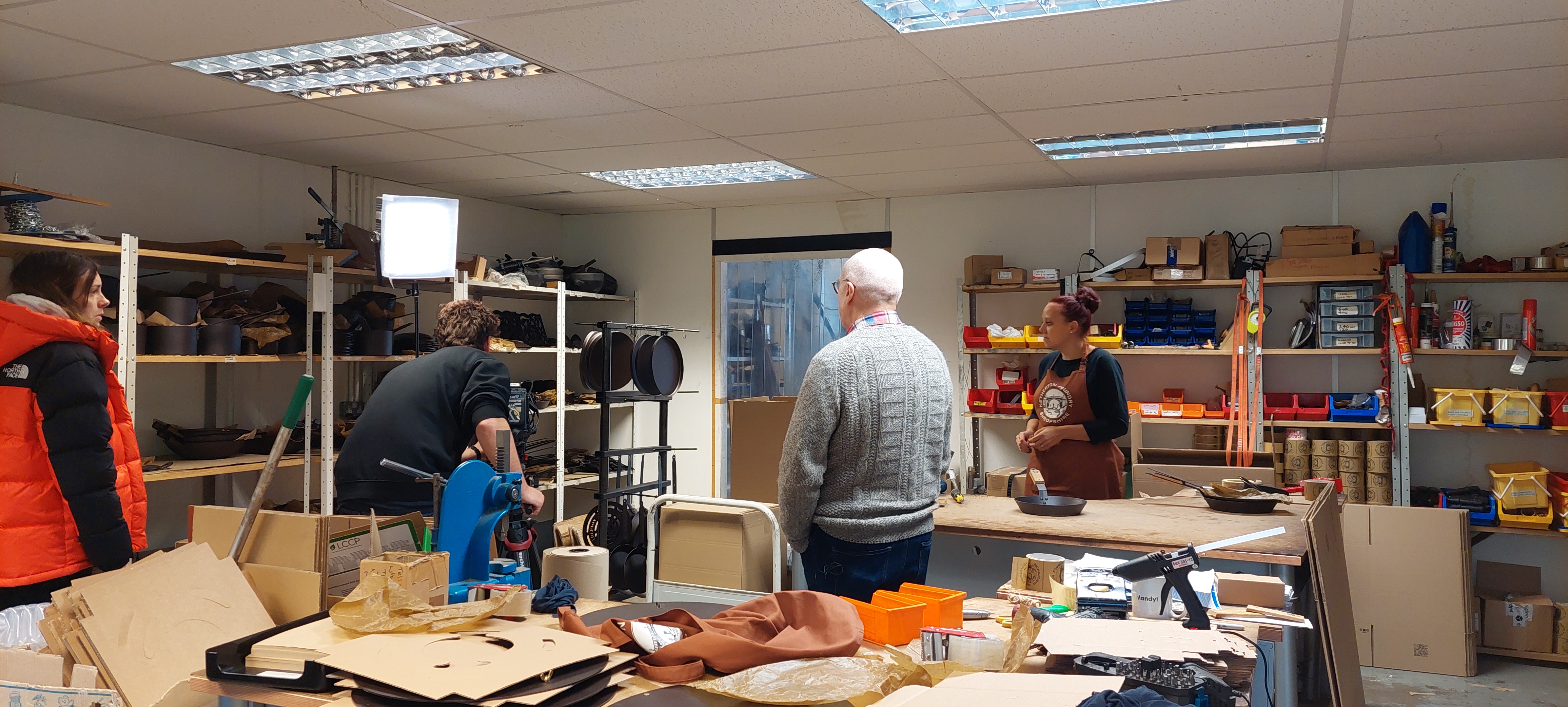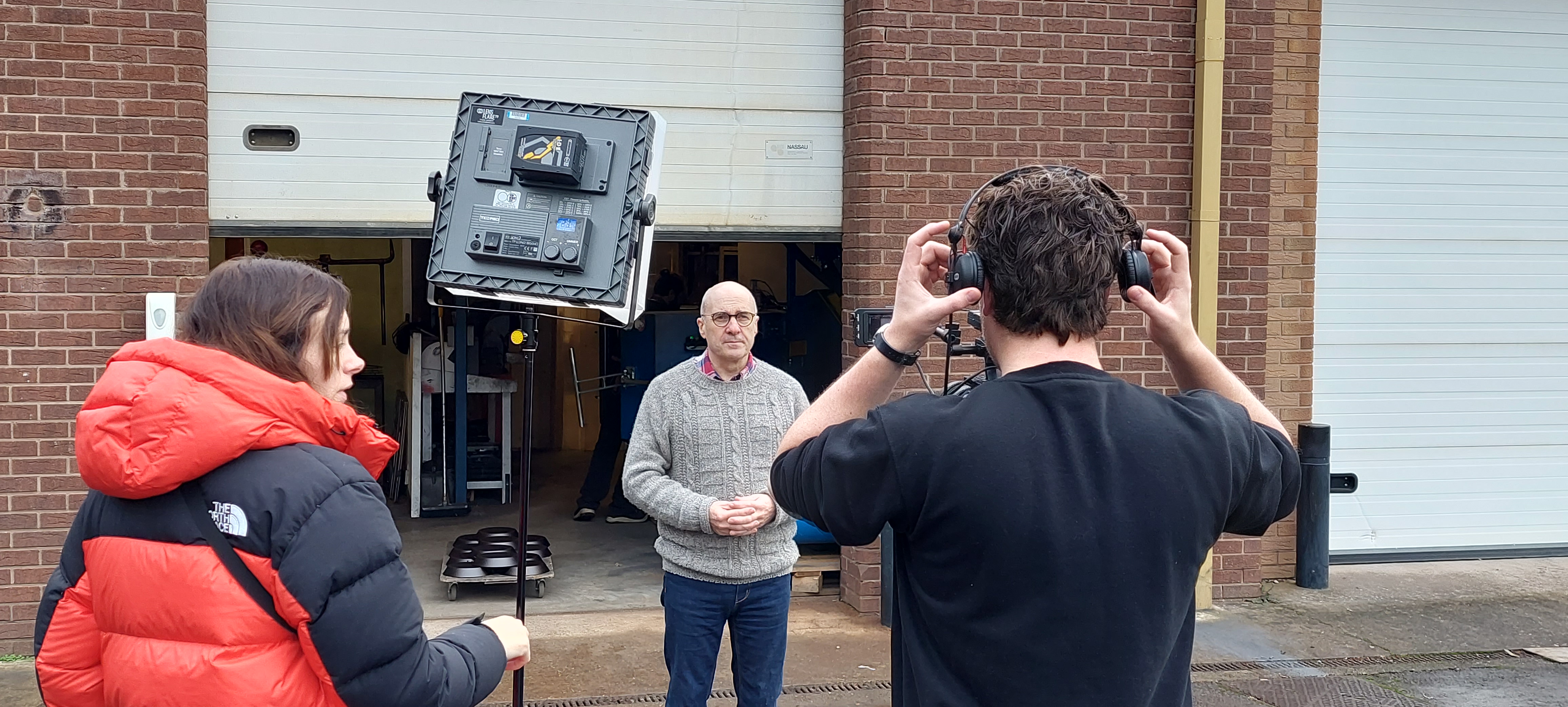 Netherton Foundry, Shropshire, England. A family business crafting traditional cookware in Highley, Shropshire from iron, oak and copper, using materials predominantly sourced in our own and neighbouring counties. Copyright 2021