Jim and Ruth win the Ukrainian support raffle
As you will recall, it was the initial reaction and response of Ukrainian food writer, Olia Hercules and her Russia friend Alissa Timoshkina, which prompted us into action. And as it became clear that what Russia was calling a "special exercise" was descending into the day to day hell of a 21st century war, then the call to alms, rather than arms became stronger and more increasingly urgent.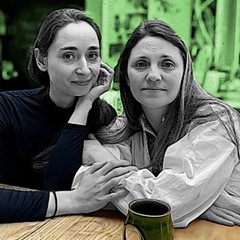 International support has been generous, from nations to individuals and the need for that support will persist for a long time to come.
And so we say, once again, a huge thank you to everyone who took part in our fund raising activity for the DEC Humanitarian Appeal. We raised an amazing £14,250, every penny of which went to the Appeal Fund.
It was a privilege to meet Alla, a Ukrainian refugee, who came to the UK with her two young children and is now living with a local family. Talking to Alla, whose husband remains in Ukraine and understanding how much she has left behind to seek safety, brought home the true horrors of war and its impact on normal people, who just want to get on with their lives in peace.
Dipping into our top hat full of raffle prizes, Alla picked the winner of our giant split fire table and half and half chapa.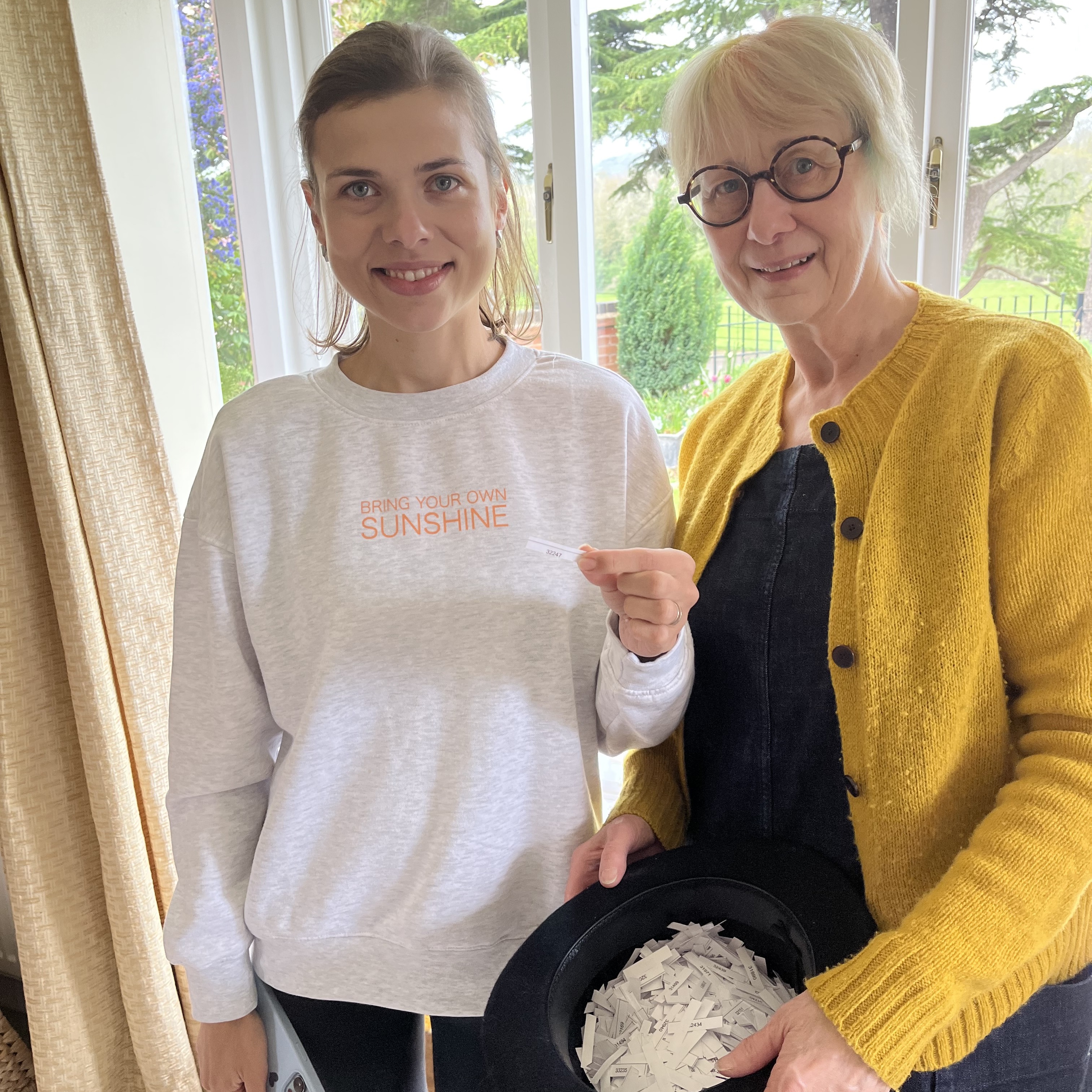 And last week we delivered the prize to Jim and Ruth, who were delighted to have won. Already proud owners of a Netherton outdoor hob, they are now looking to upscaling their outdoor entertaining.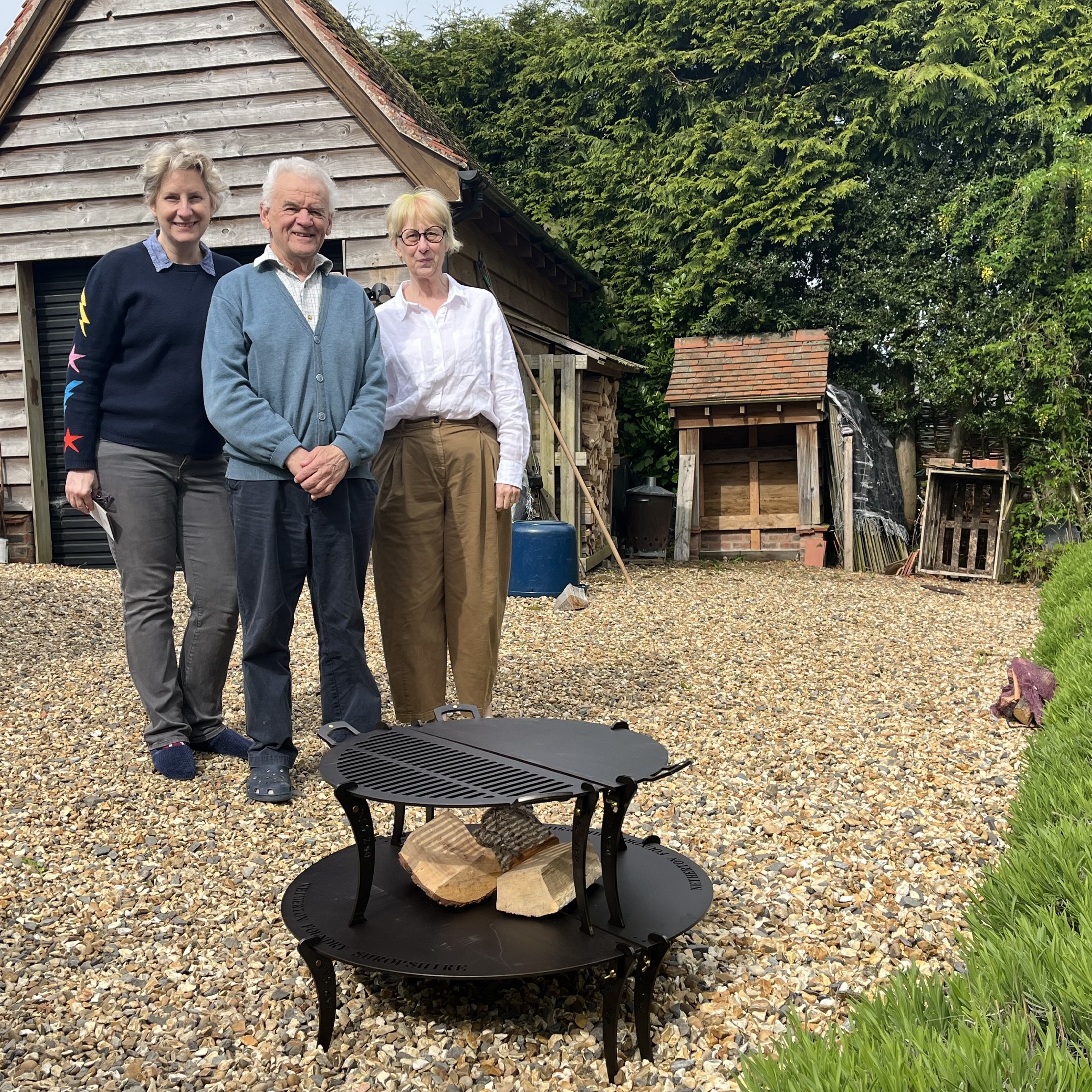 Jim and Ruth from the Shropshire Hills with Sue from Netherton Foundry.