Something new for Autumn, we have added three new copper frying pans with black ebonised oak handles.
These traditional hand tinned copper pans/skillets are available in our most popular 8 inch, 10 inch and 12 inch sizes. That's 20cm, 24cm and 30cm diameter measured across the top rim.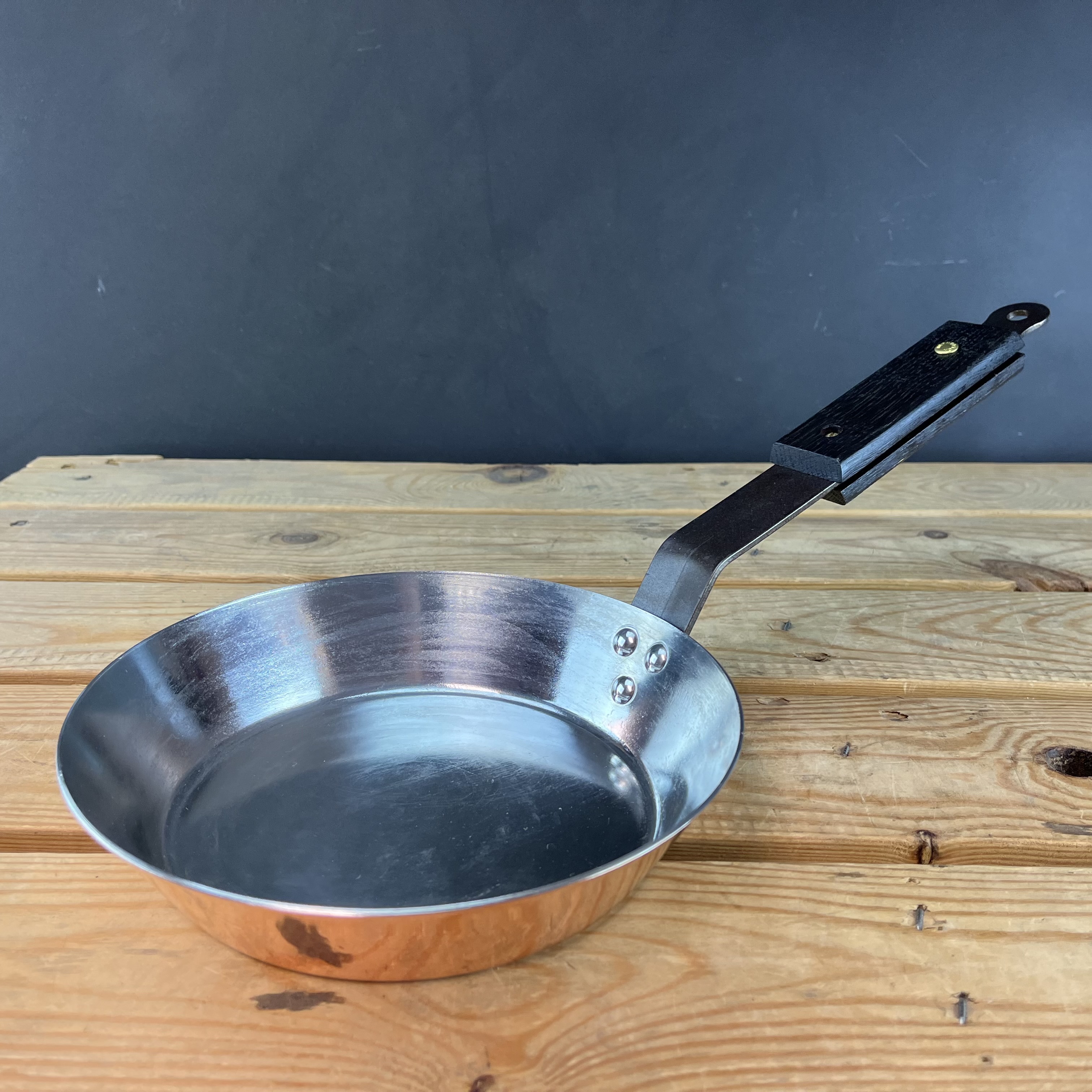 We love the black ebonised handle as it's not only stylish but is exceptionally comfortable to use. The ebonised look complements the hand polished copper and fits both traditional and modern kitchens.