The Table, hosted by Olia Hercules and Joe Woodhouse and featured in the FT Weekend Magazine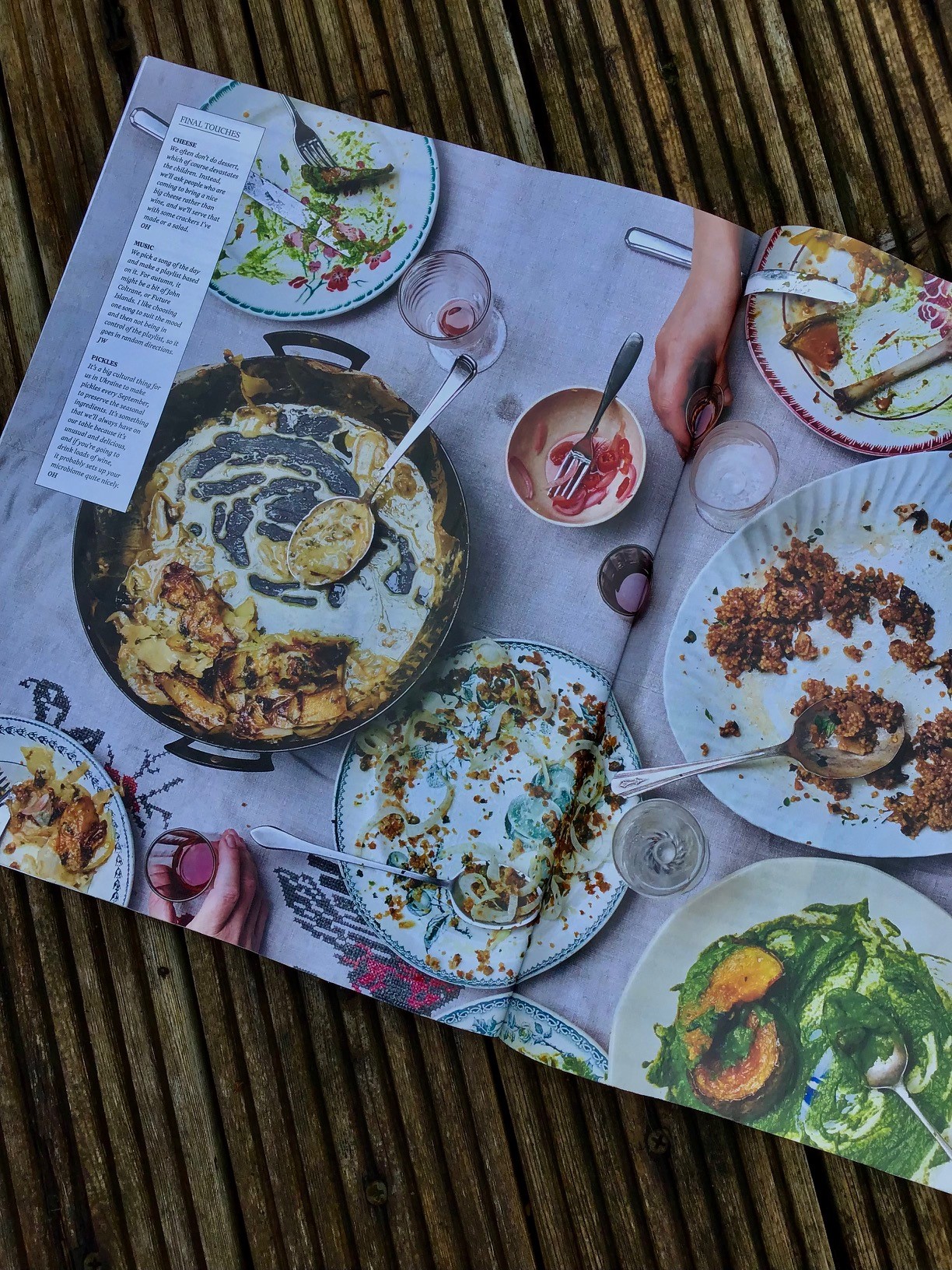 A dinner for a party, and what makes it different from a dinner party.
Olia
and
Joe
describe their idea of a table piled with food for six, prepared without stress, just forethought, clutter-free workshops and cooperation between cooks.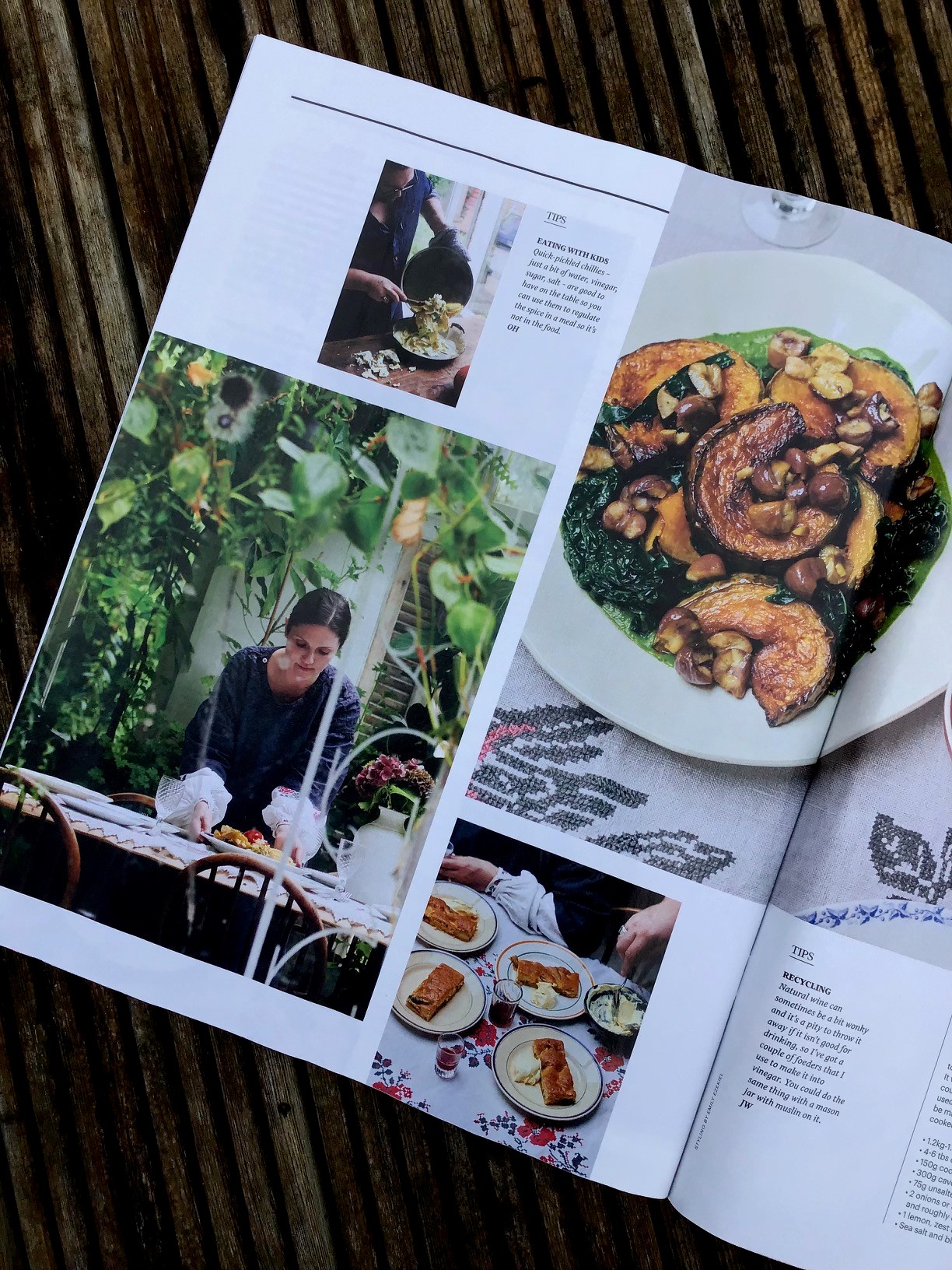 The article is peppered with useful tips and notes, such as planning together, swapping things in and out to keep the right balance and making ahead, preferably while listening to a podcast, where possible.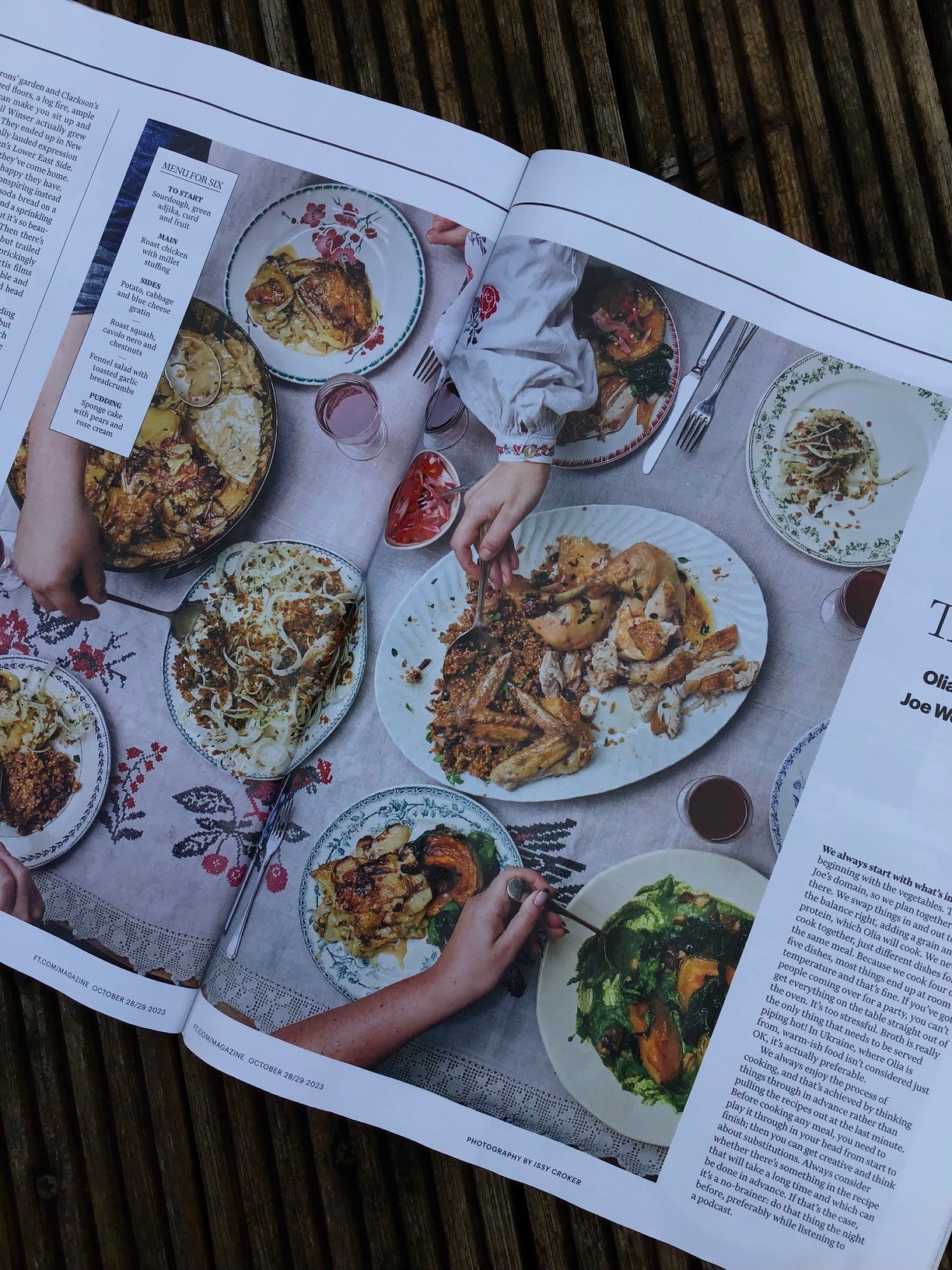 And we love that they have used a prospector pan (
theirs is made from Ukrainian steel
) for the potato, cabbage and blue cheese gratin, which makes it elegant enough to be taken straight to the table and reduces the washing up!