Netherton Foundry introduces the croustade iron

In May 2022 Netherton Foundry introduced a range of 3 croustade irons following 2 years of development .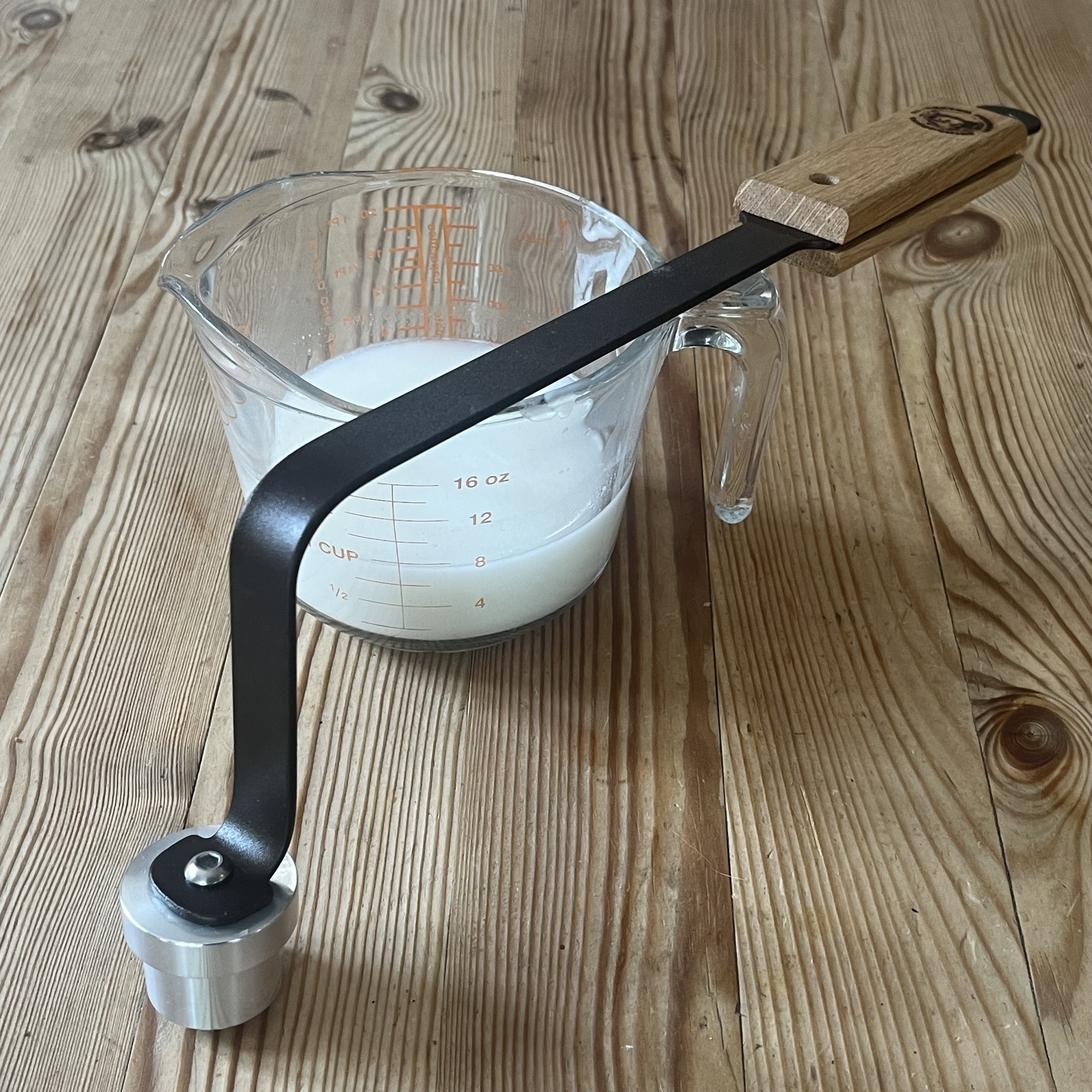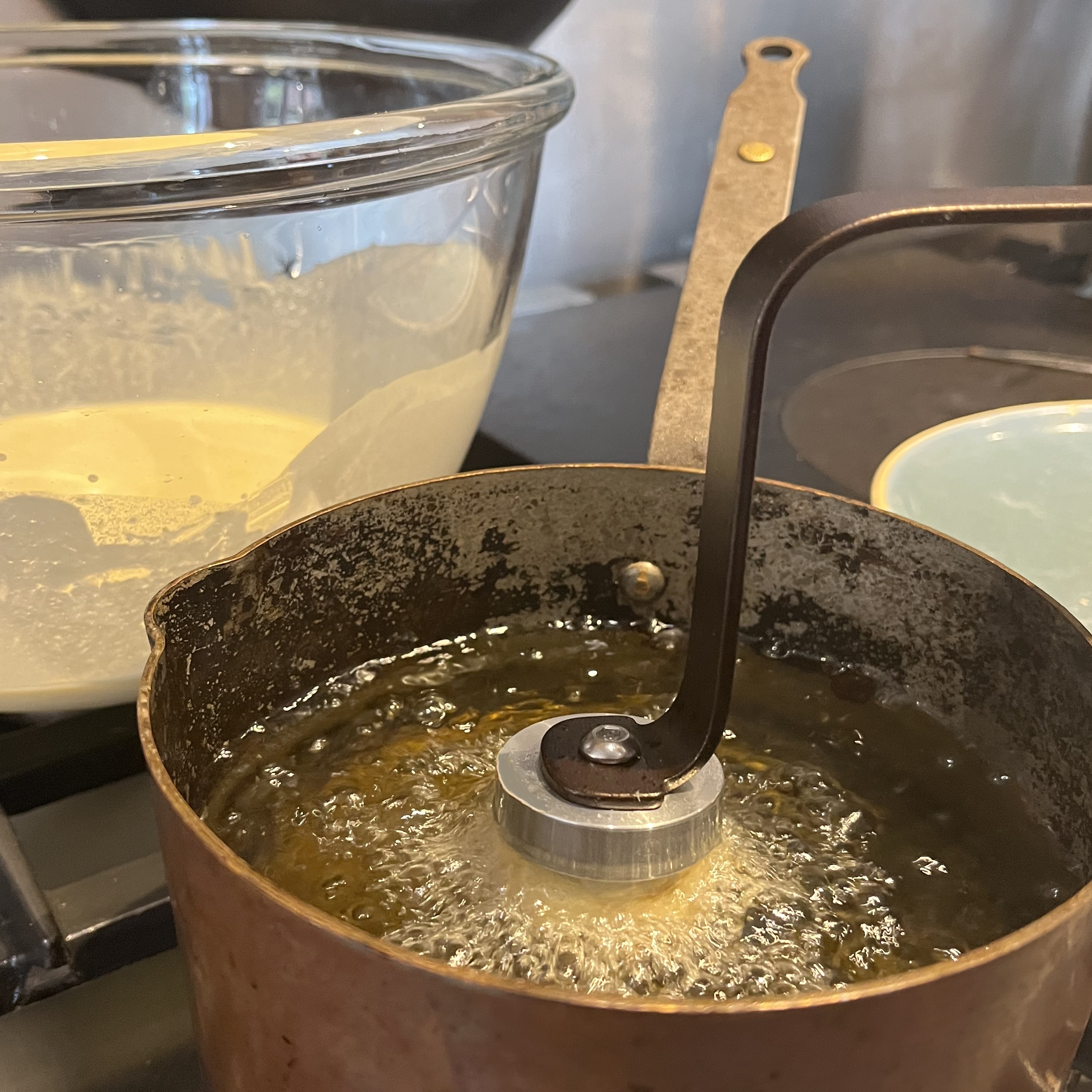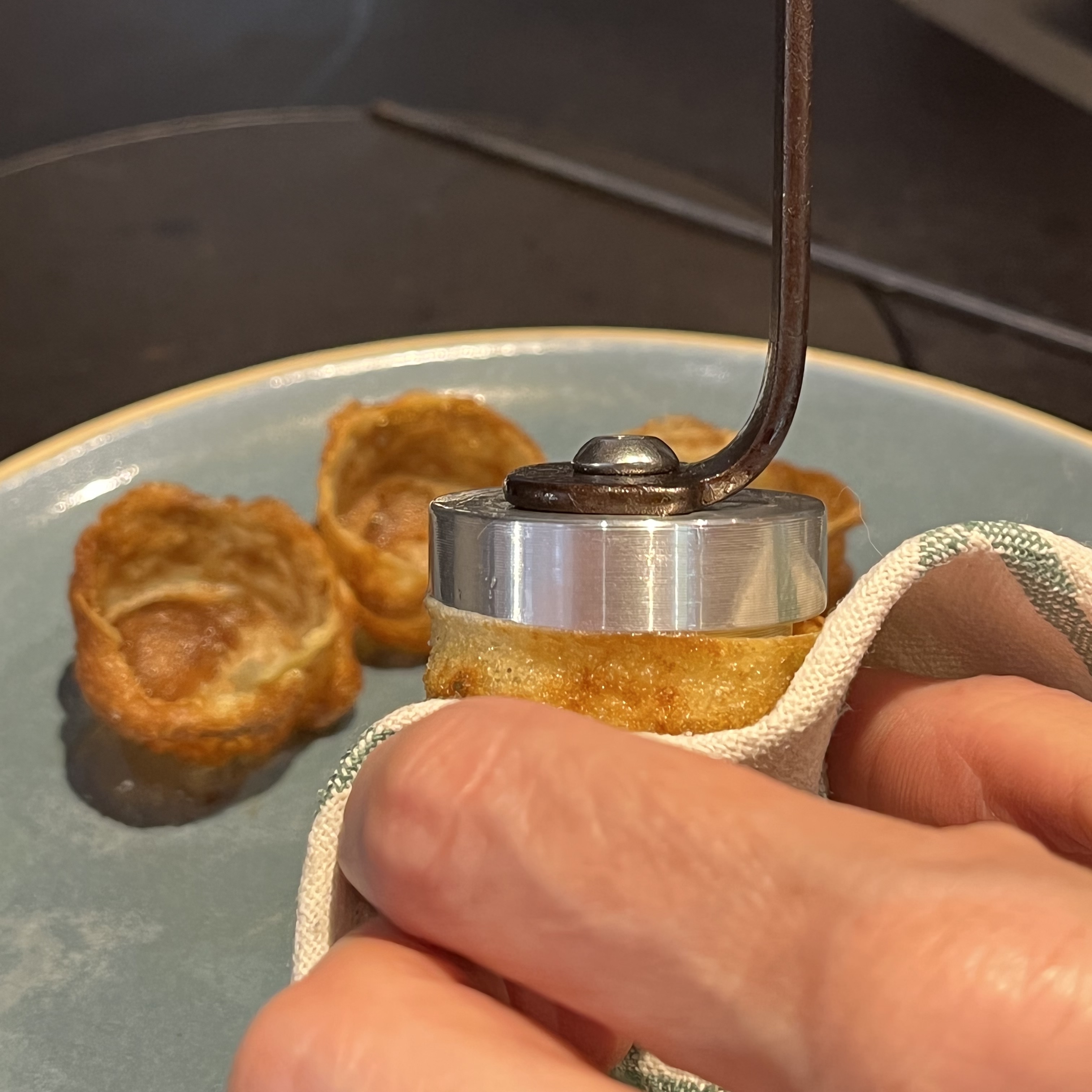 The Shropshire made, croustade iron is the perfect way to make canapé shells, watch them being dipped and fried in 45 seconds.
We have three models. Click the links below to see the details of each croustade iron, read more about how we developed the tool and find an exclusive croustade recipe from Luke French at JÖRO Sheffield.
Choose to look at one of our croustade irons in more detail: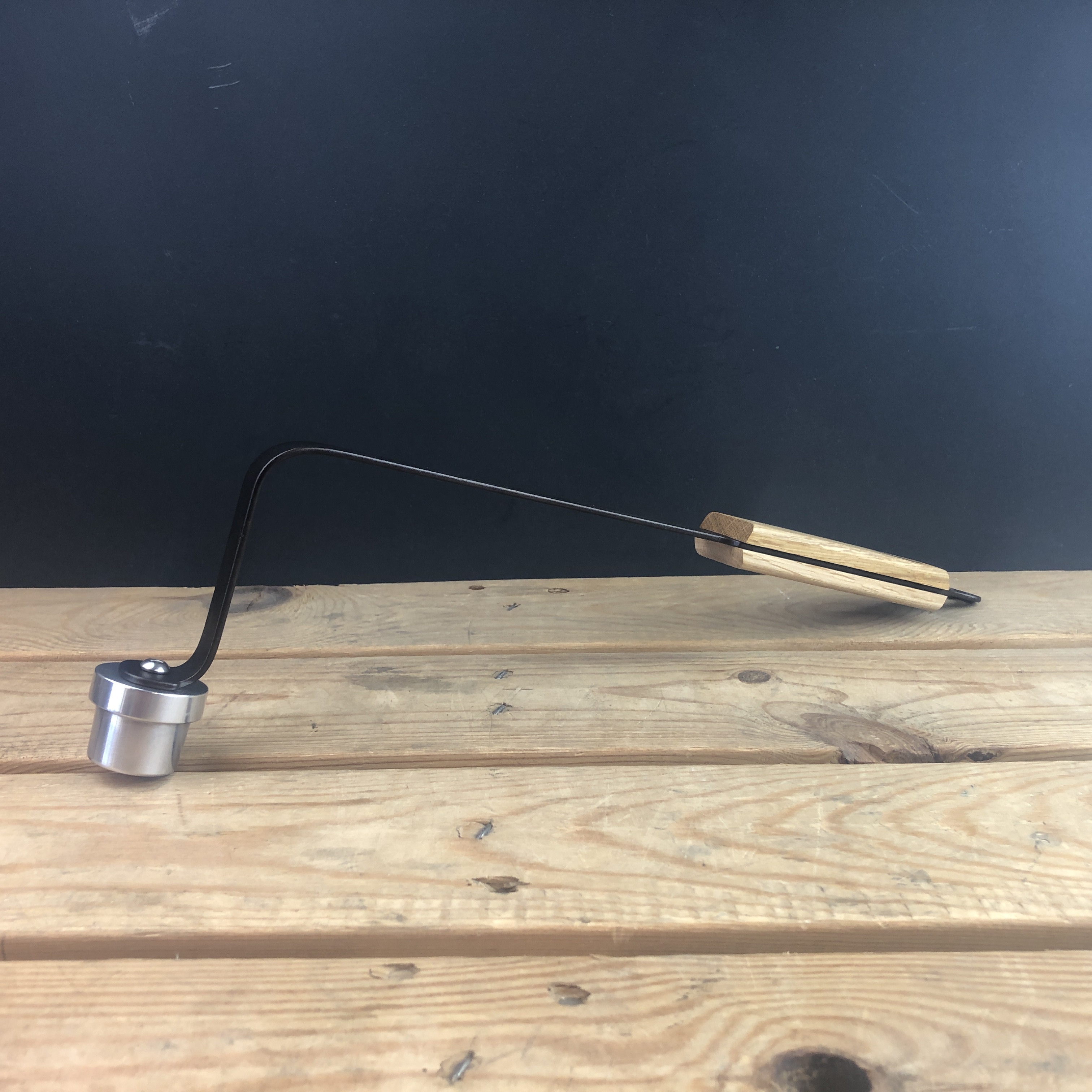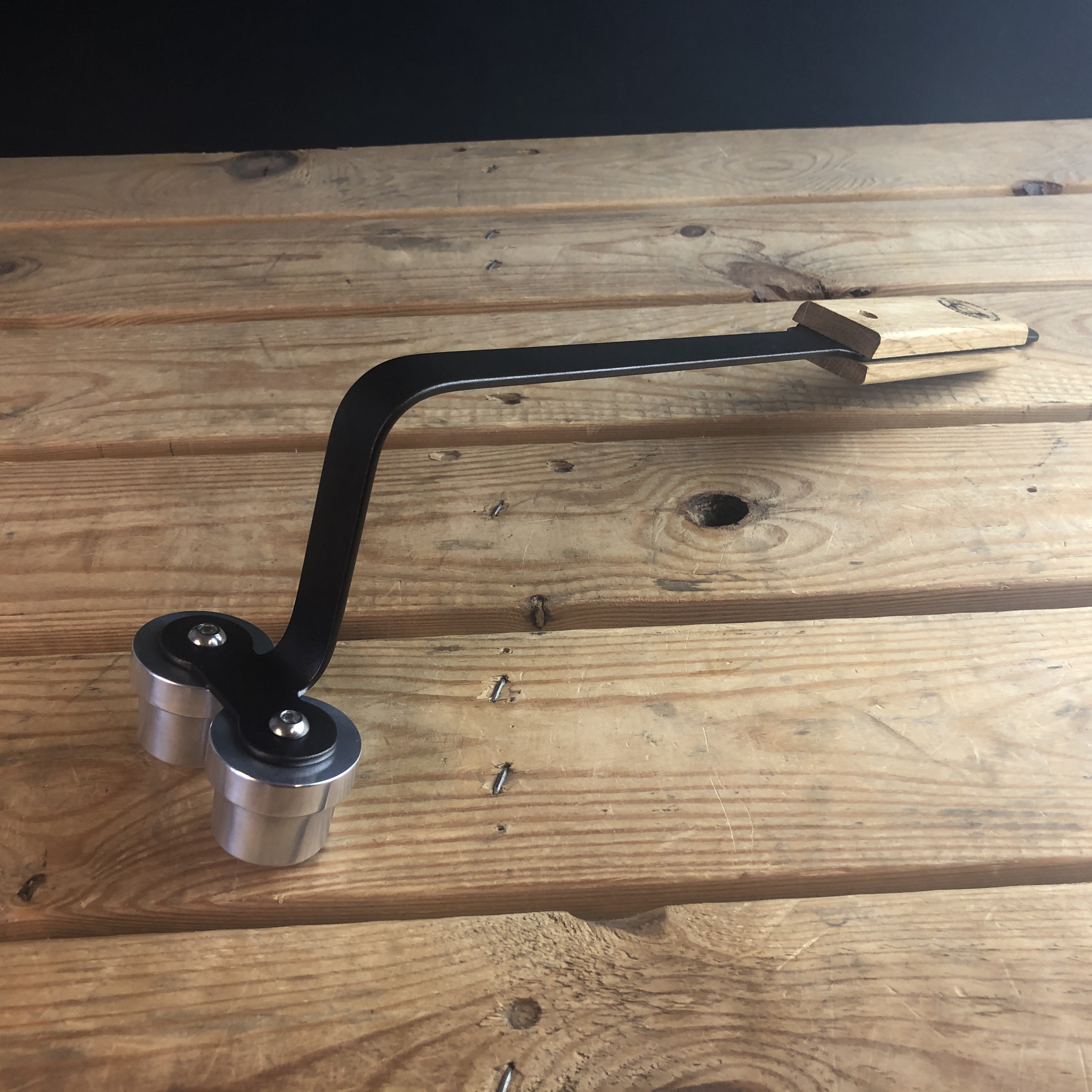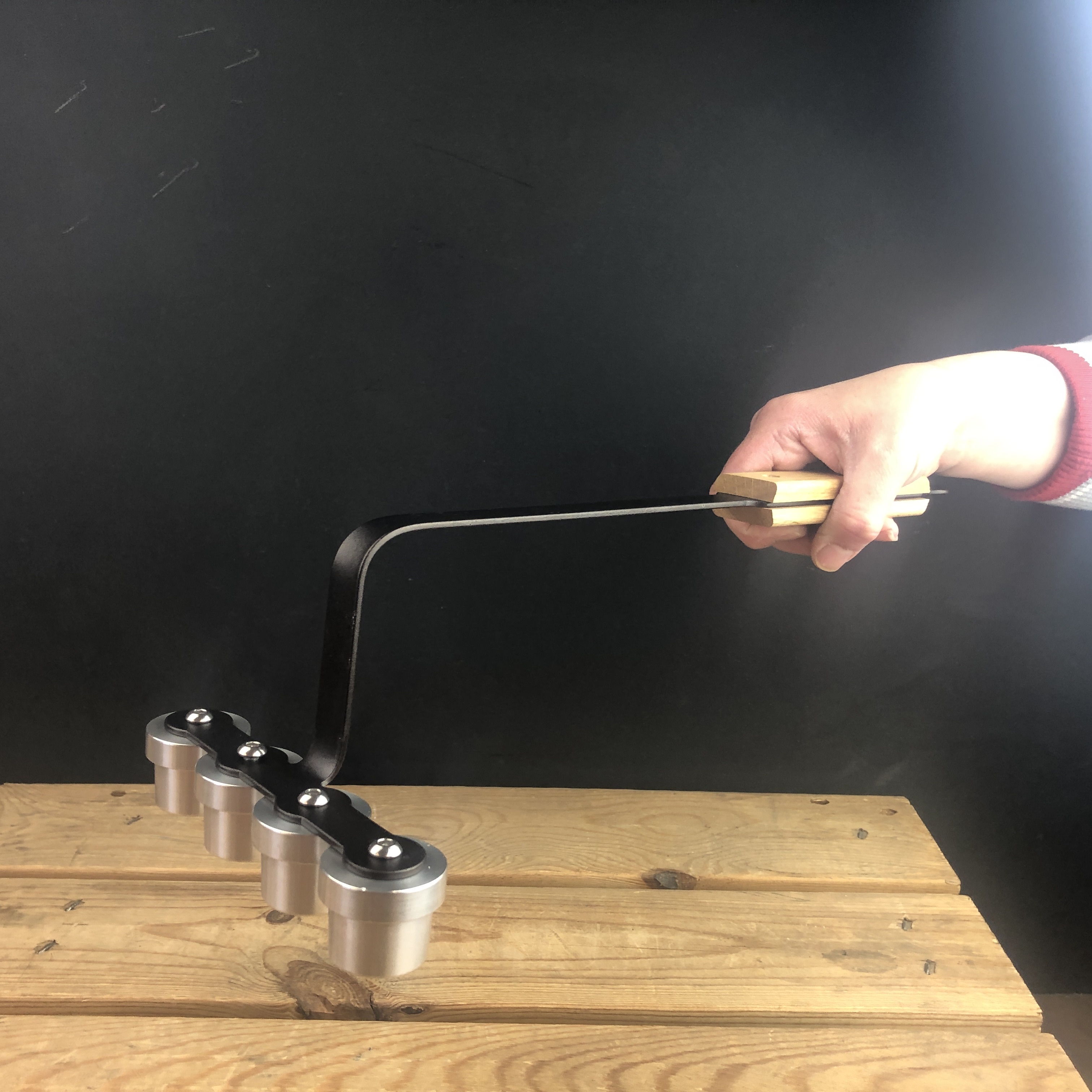 The Netherton Foundry Croustade iron was developed with the assistance of Luke French at JÖRO.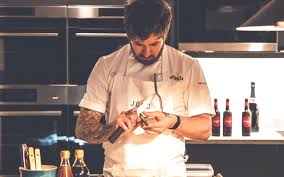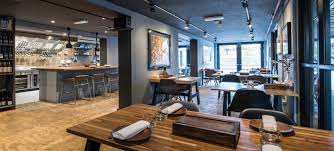 JÖRO [ Yoro ] meaning 'Earth' - in Old Norse, opened on 21st December 2016 and is headed up by owners husband & wife, Chef Director Luke French & Managing Director Stacey Sherwood-French. The restaurant Is made entirely from upcycled shipping containers on the ground floor of Krynkl in Kelham Island, Sheffield. A steel building in the heart of the once fully industrial quarter of the steel city!
Check the menu, find out more and make a reservation here
.
Lizzie Frainier wrote about JÖRO in the Daily Telegraph:
10 / 10 Food and Drink: Naturally, this is where JÖRO really shines, with a choice of five-, eight- or 10-course tasting menus that combine Nordic and Asian flavour profiles with aplomb. An amuse-bouche of Montgomery cheddar and onion croustade delivers a rich and savoury explosion of cheese that sets the tone for the punchy dishes that follow. Highlights on my visit included a sweet, fat Orkney island scallop, caramelised on the plancha (grill), and topped with scallop roe, puffed jasmine rice, and a riotous red curry sauce; as well as the tender West Country venison adorned with celeriac spheres and fiery mustard, matched to an Austrian Judith Beck Ink wine with notes of cherry and a satisfyingly smoky finish.
Sometimes breakfast the next day after a particularly excellent meal can be a disappointment – not here. A breakfast hamper is done up to the nines with only the best ingredients on offer. Freshly baked white and wholemeal croissants come from the restaurant, but there's also slices of London Cure Smoked Salmon, Lishman's delicate cured meats, ooey-gooey Loire Valley Comte and more. Read the whole review on-line here