Chefs' pans: Deep sides made from spun black iron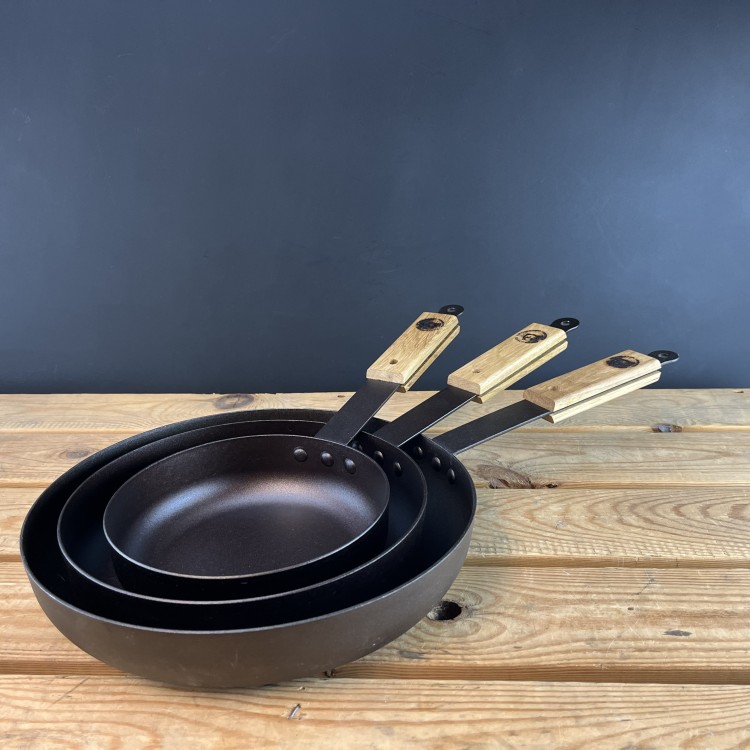 The chef's pan: deep sides with a gently curved profile.
These pans have a broad cooking area across the base giving them a versatility that lends itself to everything from the perfect omelette, to sautéed vegetables, perfectly seared steak, crispy skinned fish and super sauces.
British made from 99.1% pure spun black iron.
The handles are attached with durable, annealed solid iron rivets.
We make Chef's pans with a single long or two small handles either oven safe or with beautiful oak covers.
Lids are available if you wish to casserole or saute.
---
Showing 1 to 24 of 24 (1 Pages)