Prospector roasting tray
Spiced roast chicken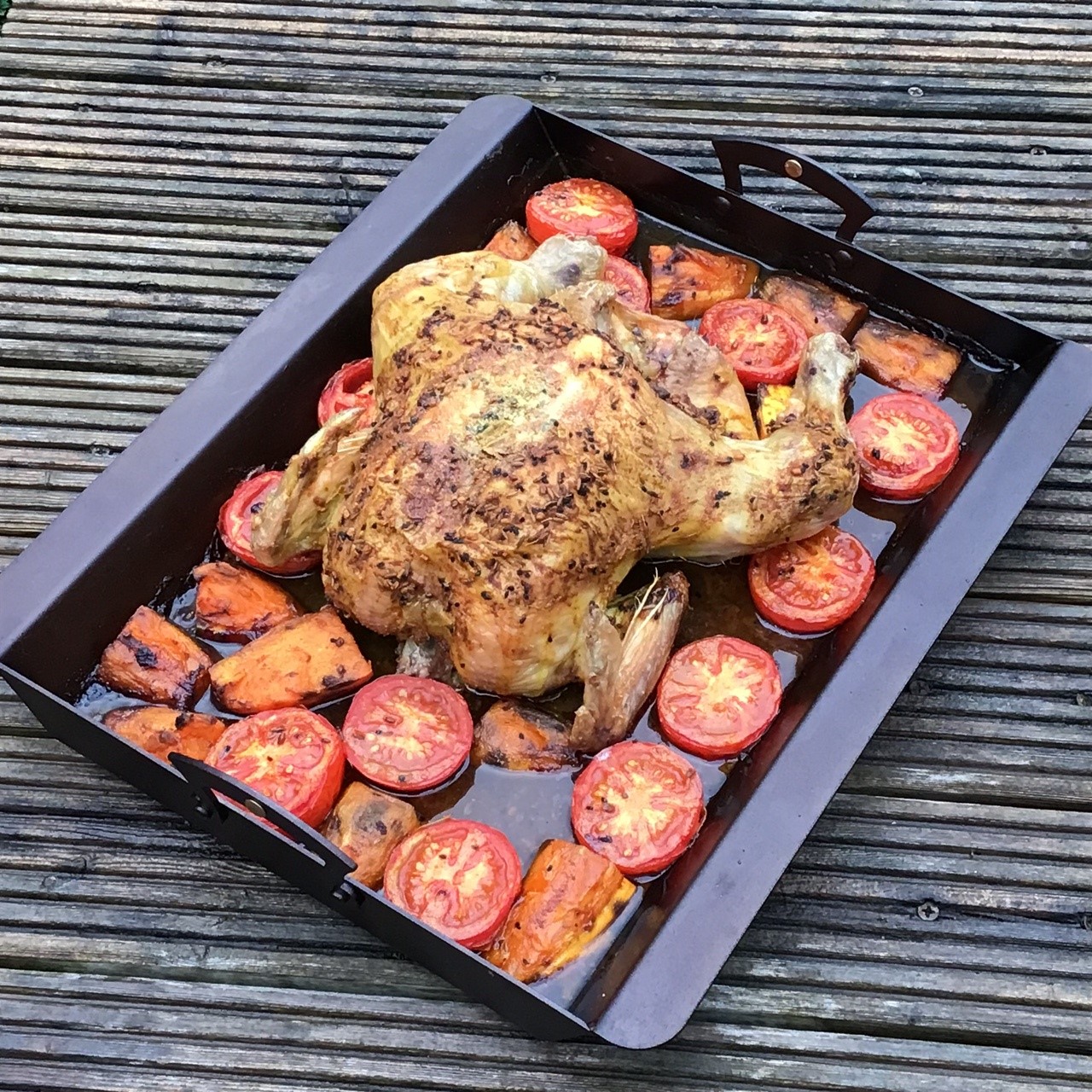 2kg chicken
80g butter
Seeds from 6 cardamom pods
1 tsp cumin seeds
1tsp fenugreek
1 tsp kalonji
½ tsp Kashmiri chilli
2 tsp turmeric
2 tsp salt
3 sweet potatoes, peeled and cut into large chunks
6 tomatoes, halved
Heat the oven to 200ºC
Mash all of the spices and salt into the butter. Spread this liberally over the breast of the chicken.
Sit the buttered chicken into the roasting tray and put it in the oven.
After the chicken has been roasting for 40 minutes, take it out of the oven and baste it lavishly with the melted butter and chicken juices.
Add the potatoes and tomatoes to the tray and return it to the oven for another 60 minutes.
Carry the tray to the table, carve the chicken and serve the vegetables. Bread to mop up the spicy butter and a green salad would be fine additions.
Cherry tray bake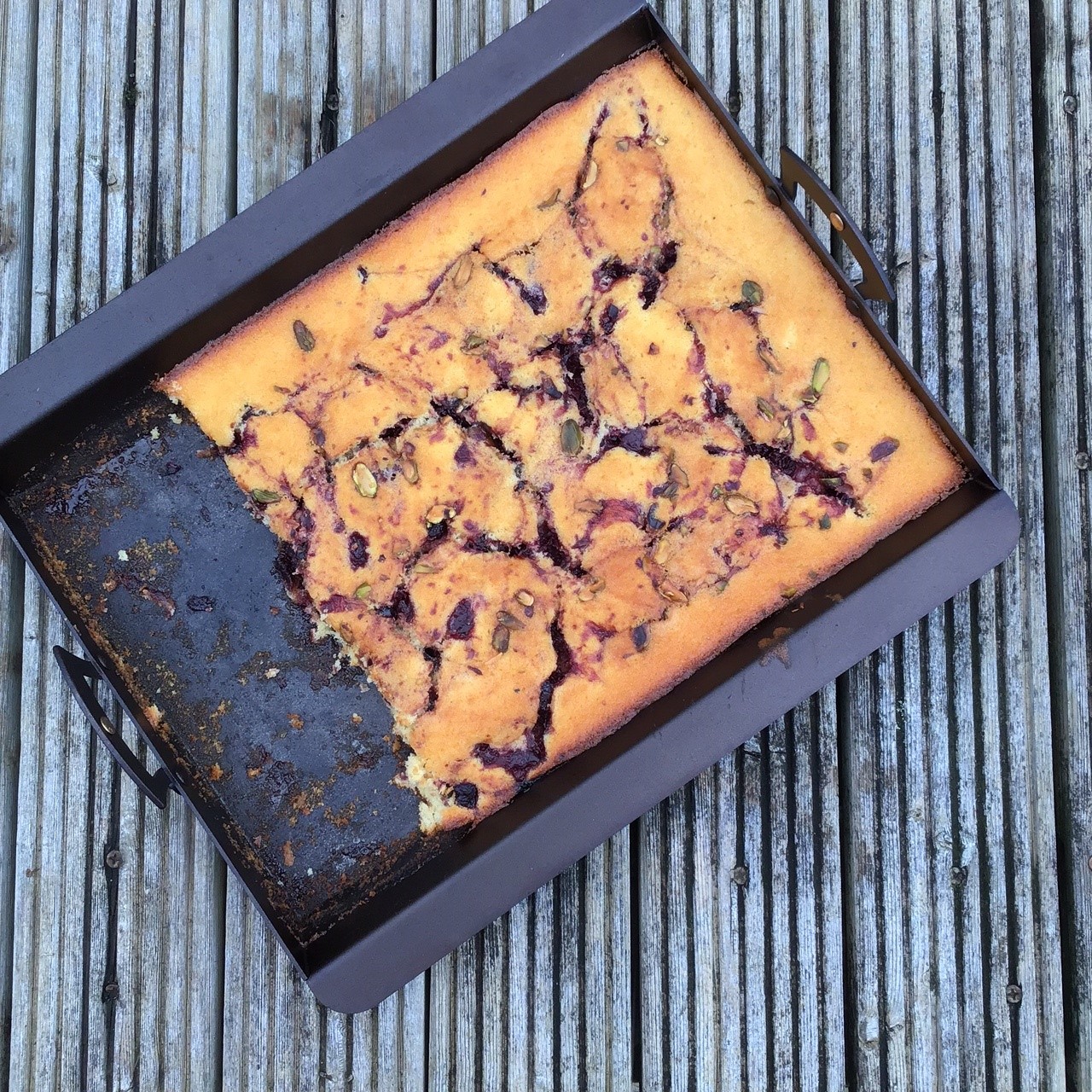 Set the oven to 170ºC
250g butter
250g sugar
160g natural yogurt ( I used Greek)
4 eggs
Seeds from 12 cardamon pods, ground.
250g self raising flour
250g good cherry jam
30g shelled pistachios, roughly chopped
Beat the butter, sugar and yogurt until very pale in colour and well blended.
Add the eggs and vigorously mix again.
Gently fold in the flour and cardamom.
Lightly grease your
tray
and pour the mixture in and spread it evenly.
Dollop the jam at random and then swirl it into the mix with a knife.
Sprinkle the pistachios over the top.
Bake for abut 30 minutes, until it passes the skewer test.
Serve warm or cold, on its own, with cream, ice cream or custard.
---
Shropshire made Prospector roasting tray ©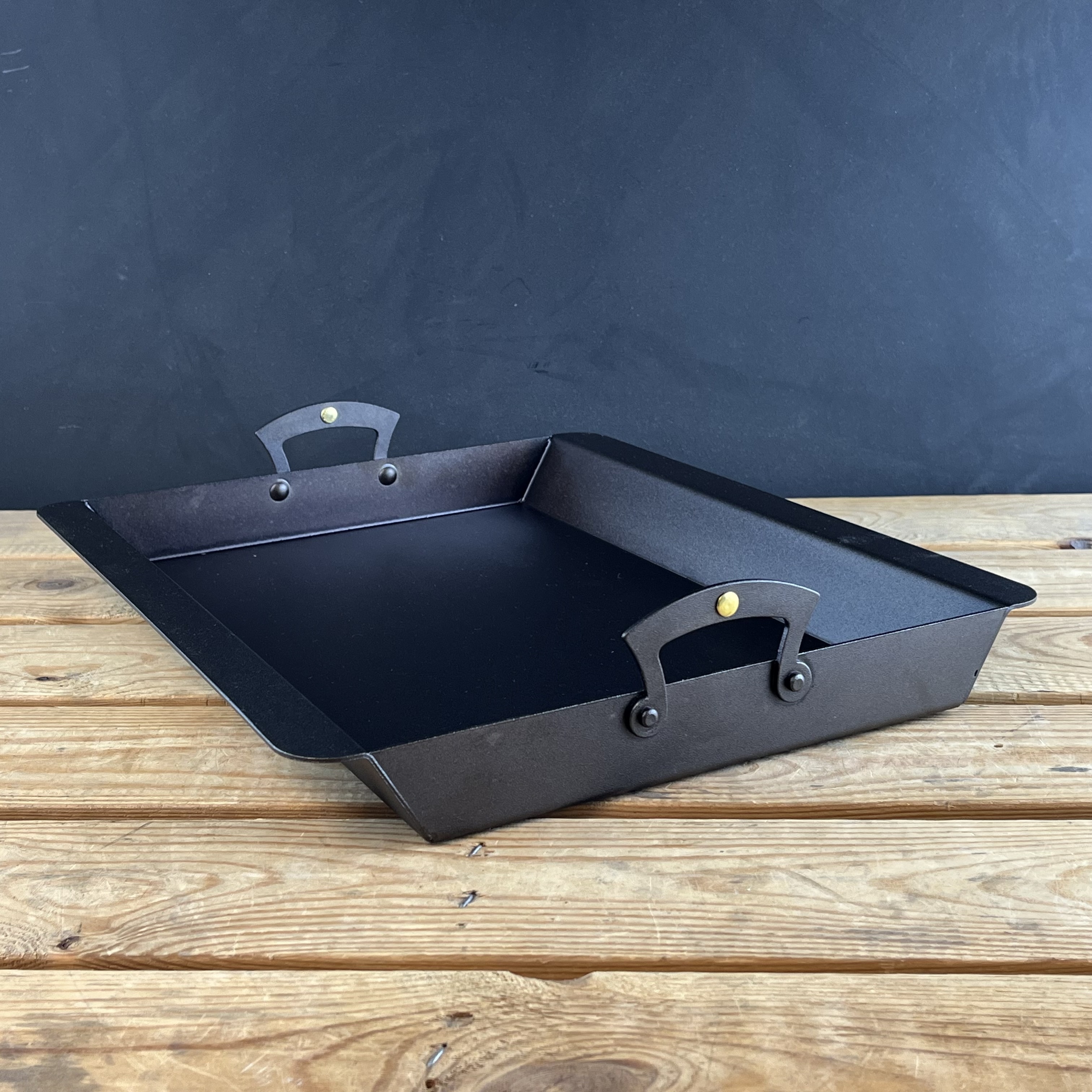 A robust tray that's easy to remove from the oven and carry to the table.
Wide rims and two carrying handles.
Perfect for your roasting and baking challenges.
Serve and carve at the table.
A great barbeque accessory.

---