Autumn cooking by Nigel Slater in the Observer
When we think of autumn fruits, the default is apples, pears and quinces - made into crumbles, pies and other sweet treats.
Savoury cooking evokes thoughts of what to do with pumpkins and squashes.
And we forget that grapes are a seasonal fruit, available in varying levels of taste and sweetness all year round, flown in from the Southern hemisphere.
But some varieties, grown in our half of the world are coming into their own right now and have a depth of flavour way beyond the average supermarket offerings.
And there is so much more that you can do with grapes than wine, obviously, and eating them straight from the fruit bowl.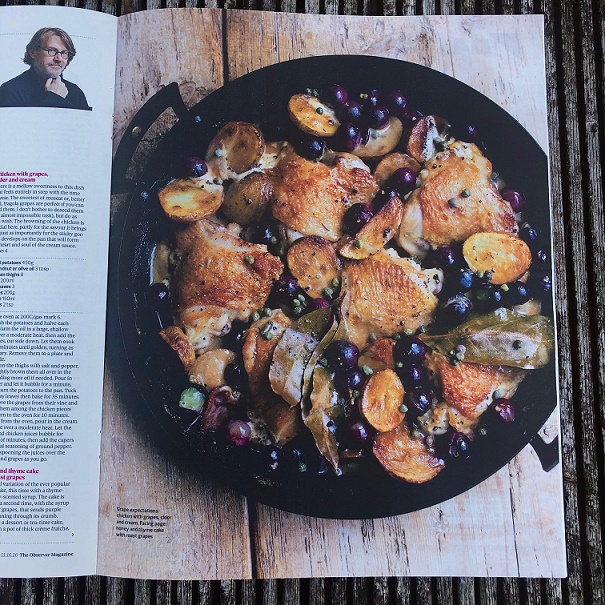 If you fancy
the look of this and our prospector pans, you can find the full range here