Oak Chips for Hot Smokers
Oak Chips for Netherton Foundry Hot Smoker & Roaster Accessory Set.
Hot smoke & cook your favourite foods at home on your hob top.
A great way of adding natural flavour to fish, duck, chicken, cheeses etc.
Smoke flavouring chips.
A big resealable bag of untreated oak chips, locally sourced.
Contains 25 tablespoons, more than enough for 12 uses.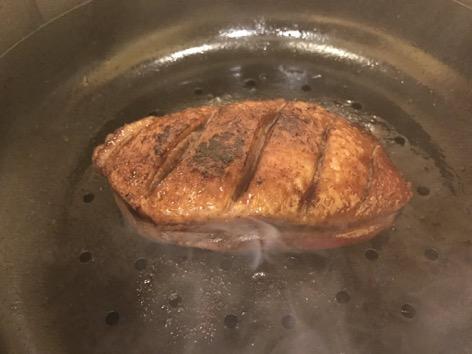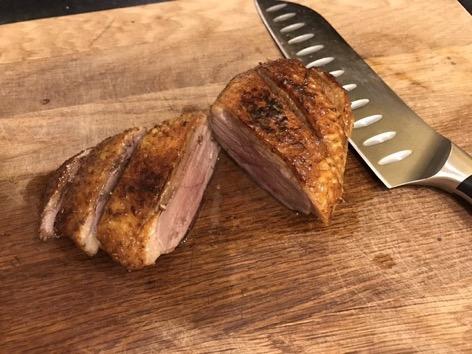 Photos of
Smoked Duck Breast from
Dan Jackson.

Netherton Foundry, Shropshire, England. A family business crafting traditional cookware in Highley, Shropshire from iron, oak and copper,using materials predominantly sourced in our own and neighbouring counties. Copyright 2021.
Tags: Spares