Our forester: Cedric
Cedric provides some of the oak for Netherton Foundry.
We use this for our handles, knobs and feet.
It's the quality of this oak that gives our products so much character.
In this video, Cedric tells us about the growing oak in the Wyre Forest.
His family came from Liverpool to the Wyre Forest in the 1890s to work with the Guild of St George,
a Limited company that was important in John Ruskin's Arts and Crafts Movement.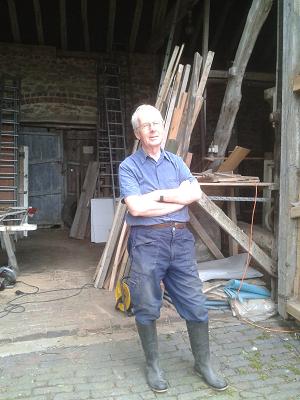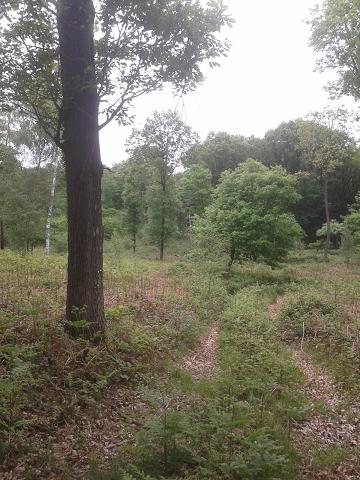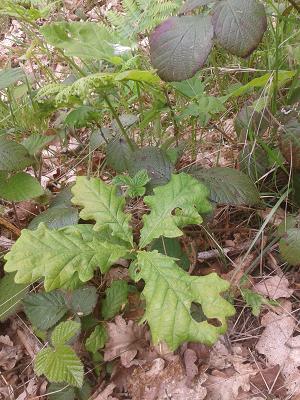 The centre photo shows the spot where the oak was felled which we now use for many Netherton Foundry products.
It is adjacent to Unclys Farm and close to the in the Wyre Forest and close to the
Hop Pole Inn
,
straddling the Worcestershire/ Shropshire border. This
area of woodland that has been selectively felled during the last few years, leaving a few tall standing trees, but with some open areas which will naturally re-seed
or will generate new growth from oak tree stumps. So this will once again become a coppiced oak wood.
The next generation of oak tree, which will be ready for us to use in 80 years.
At the moment, the cleared land has been fenced off to keep the deer out, as they are particularly fond of young sprouting oak leaves. Once the saplings are above deer head height the fencing will be removed allowing open access. For a period after the trees were felled the area was grubbed up by the free range pigs from
Forest Pig Charcuterie
, a great traditional way of preparing the forest floor for regrowth. Cedric describes the soil as very poor, which is one of the reasons it has never been turned over for commercial farming, but the oaks seems to like it. In this part of the forest, none of the oaks are huge, mostly because they have not been allowed to grow for more than 200 years. Typically many are felled at between 80-120 years to provide good straight timber for building.
Much of the forest was left unmanaged from 1939 until it became an area of SSSI in 1976. Before WWII the forest had a well established economy, not just timber but also orchards, charcoal making, hurdles and fencing, basket and whisk making. After the war, many of these traditional products were imported or replaced by metal and plastic alternatives, but now the guys at Unclys farm Wyre Community Land Trust are using their volunteers to re-introduce these traditional skills. Don't be surprised if Netherton Foundry doesn't try to find a way to get these better known.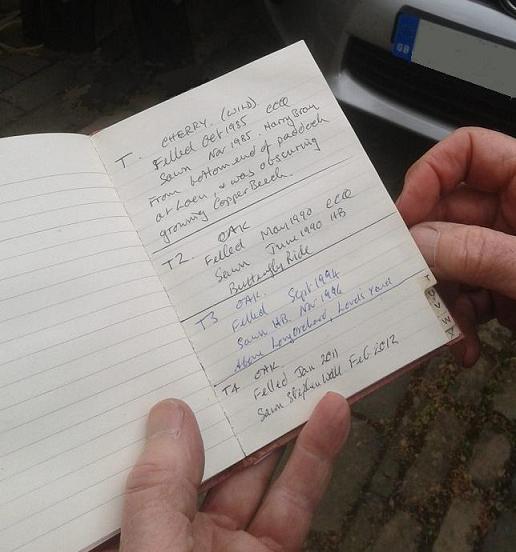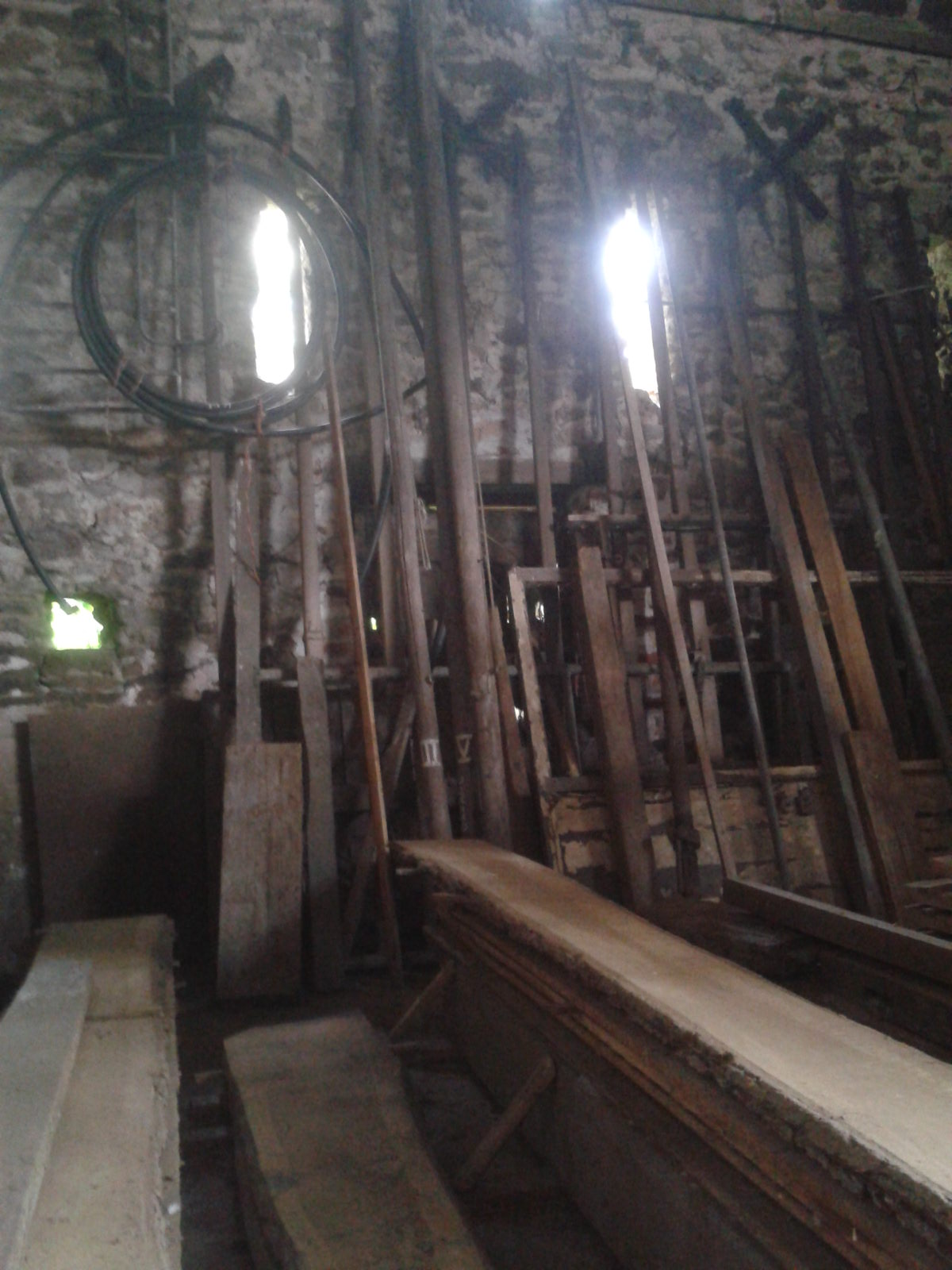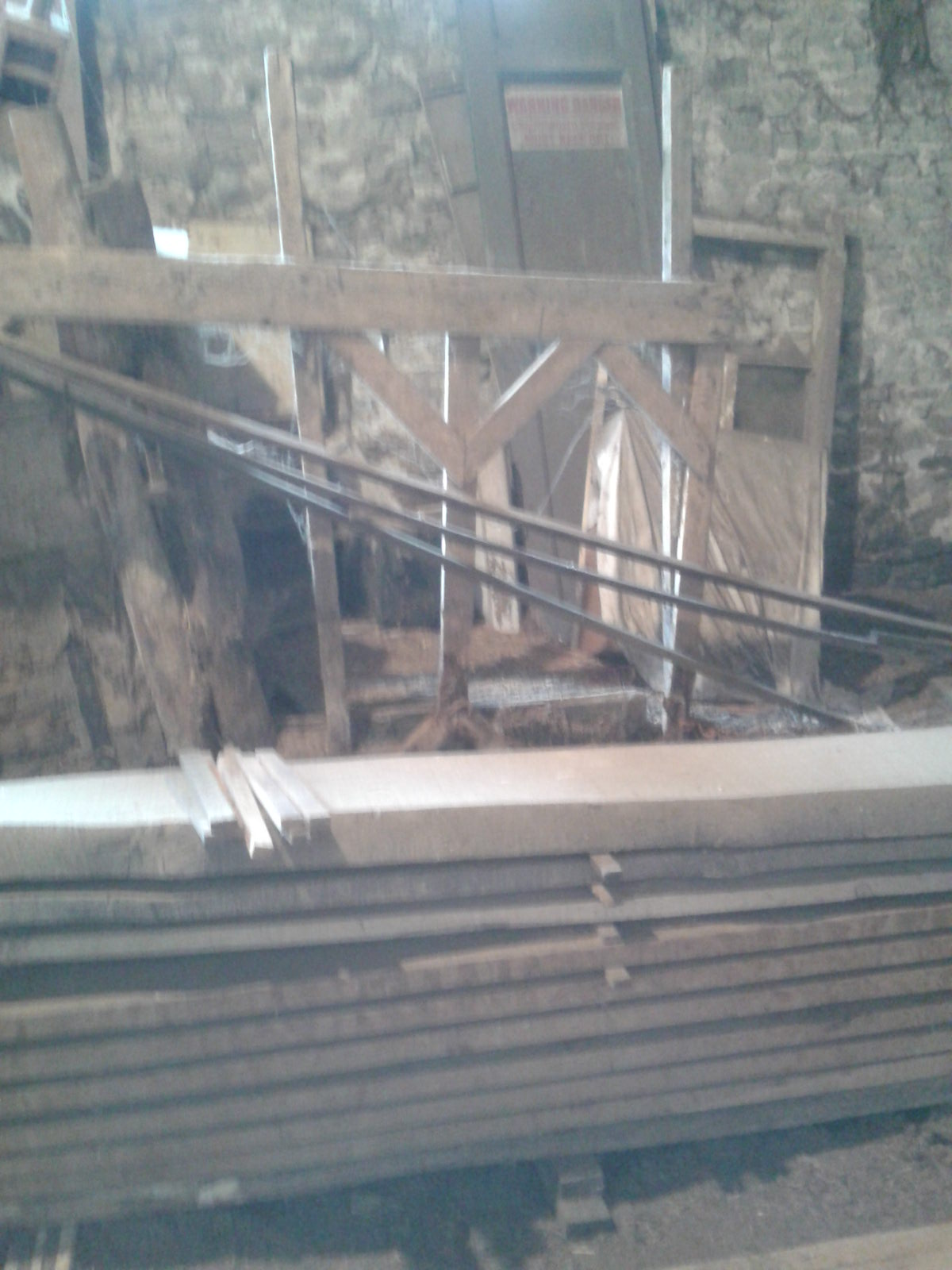 We've used timber from Oak tree "T4".
All the tree felling records are kept by Cedric in this note book, each letter identifying a part of the forest. Once the oaks have been chopped down, the logs are heavy and very difficult to transport. Much of the forest has steep slopes with few tracks, so whenever possible the trunks are sawn into planks on a mobile saw mill close to where they were felled.
The planks are taken back to Cedric's workshops on his farm, where they are carefully stored horizontally, stacked in piles with an air gap between them allowing them to become "seasoned" by natural air drying, roughly taking a year for every 1inch ( 2.5cm) of thickness of wood. The wood we use is typicaly seasoned for 2 years. Most of Cedric's oak is used by local builders often for restoration projects, a little for furniture and some for Netherton Foundry. You can make a lot of knobs from one oak tree!

Netherton Foundry, Shropshire, England. A family business crafting traditional cookware in Highley, Shropshire from iron, oak and copper,using materials
predominantly sourced in our own and neighbouring counties. Copyright 2020.
---